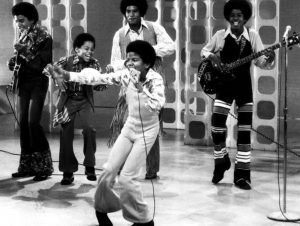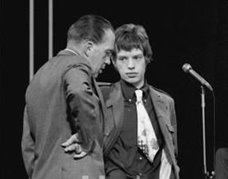 Here is a list  10 legendary performances from The Ed Sullivan Show by some of the greatest Rock n Roll, R&B & Pop acts from the 1950s, 1960s &1970s:
1. Elvis Presley's September 9th, 1956 debut performance of "Hound Dog" & "Love Me Tender" on The Ed Sullivan Show that was watched by over 60 million people.

2. The Beatles historic live debut American television performance on The Ed Sullivan Show on February 9th, 1964.  Author Gerald Nachman wrote in his book "Right Here on Our Stage Tonight – Ed Sullivan's America" (which has recently been released in paperback) that "if people remember nothing else about 'The Ed Sullivan Show,' they vividly recall seeing the Beatles."
 
3. Jackson 5, featuring a young Michael Jackson, performing "ABC" on May 10, 1970 on The Ed Sullivan Show.


4. The Rolling Stones performing their classic song "(I Can't Get No) Satisfaction" on The Ed Sullivan Show on February 13, 1966

5. James Brown performing a medley of his popular hits "Papa's Got a Brand New Bag," "I Got You (I Feel Good)," "Ain't That a Groove," "It's A Man's Man's Man's World" & "Please, Please, Please" on The Ed Sullivan Show on  May 1, 1966.


6. Stevie Wonder performing his "For Once In My Life" on The Ed Sullivan Show on December 15, 1968.


7. The Doors' controversial September 17, 1968 Ed Sullivan Show performance of "Light My Fire" in which Jim Morrison sang the word "Higher" after he was asked not to.


8. Ray Charles stirring Ed Sullivan Show performance of "Yesterday" and "What'd I Say" with the Raelettes singing back-up on December 8, 1968.


9. Sonny and Cher performing "I Got You Babe" on their only Ed Sullivan Show appearance on September 26, 1965.

10. The Temptations and Diana Ross and The Supremes 1967 Ed Sullivan Show performance in which they sang a medley of each other's hits. The Supremes sang The Temptations' hits ("Get Ready" and "I'm Losing You"), while The Temptations performed The Supremes' hits ("Stop! In The Name of Love," and "Baby Love").