There's no doubt that some of the most iconic performances in television history happened on The Ed Sullivan Show. However, there's also another side to these special performances that have gone unnoticed. Well that all ends today, as we bring back some of the most surprising moments from some of your favorite performers!
On October 9, 1955, Marlon Brando was on the set of Guys & Dolls when he decided to practice his bongo skills in between takes when Sullivan had a short chat with him about his fascination with bongos. When asked "When did you develop this affection for drums and drumming?" Brando replied, "Ever since I was a kid, I've always been fascinated with rhythm." He goes on to explain how he used to ride on trains and walk through the vestibule between the cars and listen to the sound the train would make against the rails and get lost in the rhythm. It became a serious passion for the actor. What many will find surprising is that Brando was an inventor of drumming devices and held a patent on a device for tuning conga drums.
Frank Sinatra Gives Ed A Cake For The Show's 16th-Year Anniversary 
On June 28, 1964, Frank Sinatra interrupted Mr. Sullivan's monologue to present him with a special cake celebrating the show's 16th anniversary. After receiving the delicious dessert, Ed asked Connie Francis, who was standing nearby, to help him cut the cake but Frank said, "Should we do it together and have a honeymoon a little later?" Sinatra and Ed cut the cake together, and Frank continued to interrupt Ed throughout the show, hugging him, playing with his cheeks, and helping him host the show.
Jayne Mansfield Plays the Violin 
On May 26, 1957, American actress and "blonde bombshell" Jayne Mansfield debuted her classical violin skills on The Ed Sullivan Show. This was one of Mansfield's few television appearances where she played the violin. Known as smart and sexy, Mansfield was one of Playboy's first Playmates and had an IQ of 149. At the height of her career she sold bottles of her bath water for $10 each. Although she also spoke 5 languages in addition to her classical training the 1950's public didn't care – it was only her body measurements that were of interest.
On October 20, 1968, Ed Sullivan met up with the "King of Cool" actor Steve McQueen in the desert for a fun and bumpy ride in his one-of-a-kind sand dune buggy. McQueen was an avid motorcycle and race car enthusiast and explained to Ed that he helped design the buggy himself. After going up and down a few steep sand dunes and finally coming to a complete stop Sullivan shouted, "That was a helluva ride!" During his celebrated acting career McQueen always preferred to do his own stunt driving.
November 2, 1969, was Pearl Bailey's eleventh time on the show. She sang the popular show tune You're Nobody Till Somebody Loves You. Except this time she had some support from the most talented man in the world, Mr. Sullivan himself. Ed sang a few lines of the song, but eventually stepped aside to watch. However, Pearl figured if Ed was going to help her sing he might as well dance with her too. Joining in, Ed kicked and pranced around the stage and had the audience laughing with joy.
 Ed Gets Love Beads From The Mamas & The Papas 
On September 24, 1967, The Mamas & The Papas appeared for their third time on the show. They kicked off the episode by singing their hit Twelve Thirty, and returned as the show's final act to perform California Dreamin, Monday Monday, and I Call Your Name. However, before they performed, Ed sat down and had a brief chat with the group. That's when Denny Doherty took off his love beads and gave them to Ed, with Mama Cass commenting, "You're our first important conversion." When Ed asked what they're going to sing, Mama Cass jokingly replied, "We'd like to sing a medley of tunes that are partially responsible for our tremendous wealth."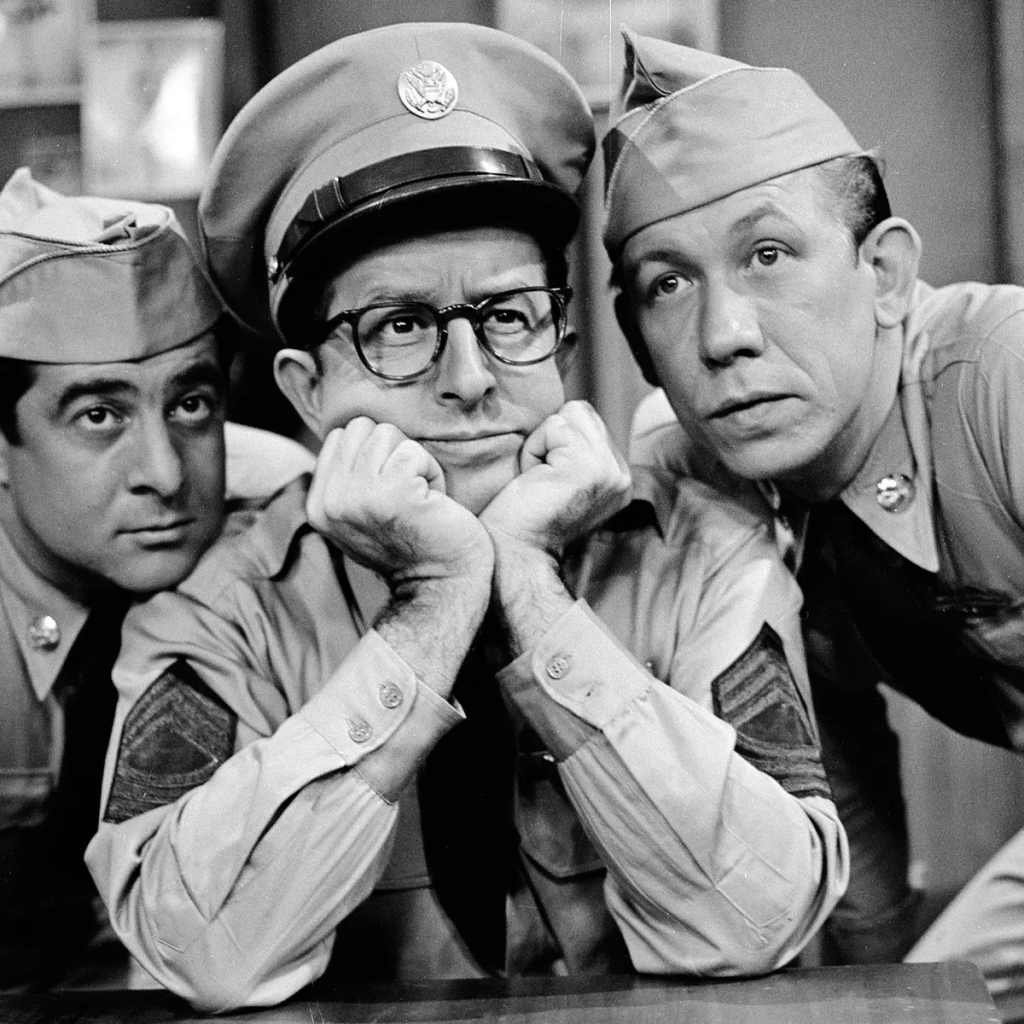 On October 14, 1961, comedian Phil Silvers performed on The Ed Sullivan Show's 14th year anniversary. During their interaction Ed brought up how Silver's voice sounds like famous opera star Robert Merrill. Silvers proceeded to give Sullivan a lesson on vocal exercises by squeezing his cheeks, pinching his nose, and giving him several little smacks on the forehead to warm him up. He also told Sullivan to yell his wife's name to ready his vocal chords and Ed shouted, "Sylvia! Sylvia!" After several smacks to the face Sullivan jokingly said "I'm getting punch-drunk." The close friends shared a fun moment together!
On July 7, 1963, British actor Peter O' Toole made his second appearance on the show. Before singing, Peter told Ed about his experience working on the film Lawrence of Arabia. After a short chat, Ed asked Peter to sing an Irish folk song with him, and with linked arms they sang When Irish Eyes Are Smiling. Both Peter and Ed had a great laugh and the crowd loved it. In the following years, Peter would return to the show to sing and speak as a guest, and gained tremendous success as an actor over the years.
Ed Sings With Ella Fitzgerald & Sammy Davis Jr.
On February 2, 1964, Ella Fitzgerald and Sammy Davis Jr. performed together for the first time on The Ed Sullivan Show. Before they joined together on stage Sammy asked Ed if he could get Ella to sing with him fulfilling a long time dream. Right before Ella started singing Sammy said, "Let me watch ya, if the water's nice I'll jump in." The duo sang the popular showtune 'S Wonderful, each adding their own personal style. When finished, Ed took the mic and sang a few lines of the song to get a good laugh out of everyone.
Sugar Ray Robinson Tap Dances
On November 2, 1952, professional boxer and welterweight title holder from 1946 to 1951, Sugar Ray Robinson brought his dancing skills to the Ed Sullivan Show or as it was known then The Talk of the Town. This performance marked the start of the Champ's new career in show business. As Sullivan was introducing him in his fancy tuxedo Robinson shouted "Boy, this is really gonna be a tough fight!" Robinson's performance was less than stellar, but he knew how to overcome obstacles. When Sugar Ray finished he told Sullivan, "I'd like to say hello to my mom and my wife, I know they're looking in, mom really, this fight was tougher than a lot of my fights I've had, this is what I really need to practice!" A few years later Robinson returned to the ring proving he was one of the greatest fighters ever earning the Middleweight Champion of the World title five times! You think he could have won Dancing with the Stars?
Thank you once again for checking out some of The Ed Sullivan Show's most surprising moments. Don't forget to subscribe to our YouTube channel and look out for more surprising moments and performances!