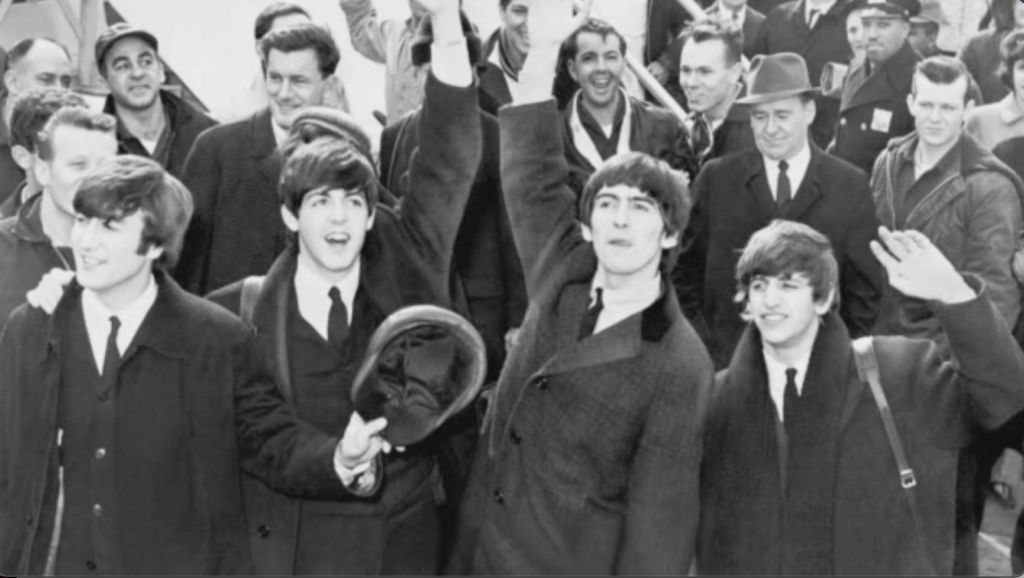 (WGHP) — "All you need is love, love, love is all you need."
The lads didn't sing that right away, of course, but there was plenty of love, love, love in the air 58 years ago today, when the Beatles first landed in America. News reports at the time said there were 3,000 "screaming teenagers" on hand at Kennedy Airport on Feb. 7, 1964, when the Fab 4 walked off a Pan American World Airways jet. Two days after arrival, the Beatles played on "The Ed Sullivan Show," and on Feb. 11 they had their first public concert: in Washington Coliseum, where 8,092 crowded inside. Price of tickets on tour? About $5.50 (tax included). The Beatles' "I Want To Hold Your Hand" was No. 1 on the Billboard chart, and that's why they finally came to the U.S., Paul McCartney said. So in commemoration of that wonderful day nearly six decades ago, let's recall five fun facts about the Fab 4.
1. What had the Beatles done before coming to the U.S.?
The group was born in the clubs of their hometown in Liverpool, England, and they first traveled to Hamburg, Germany, on the back of their first recorded single, "Love Me Do." But then their second song, "Please Please Me" took off in 1963. By the end of that year they had released four singles and two albums, had made 49 appearances on radio and 35 on TV. They had performed live 287 times. "Please Please Me" was the first single released in the United States, but it only made it to No. 2 on the charts. "She Loves You" was their first million seller. "I Want To Hold Your Hand" was released on Jan. 13, 1964. Three weeks later, the band was in the air.
Read more at myfox8.com