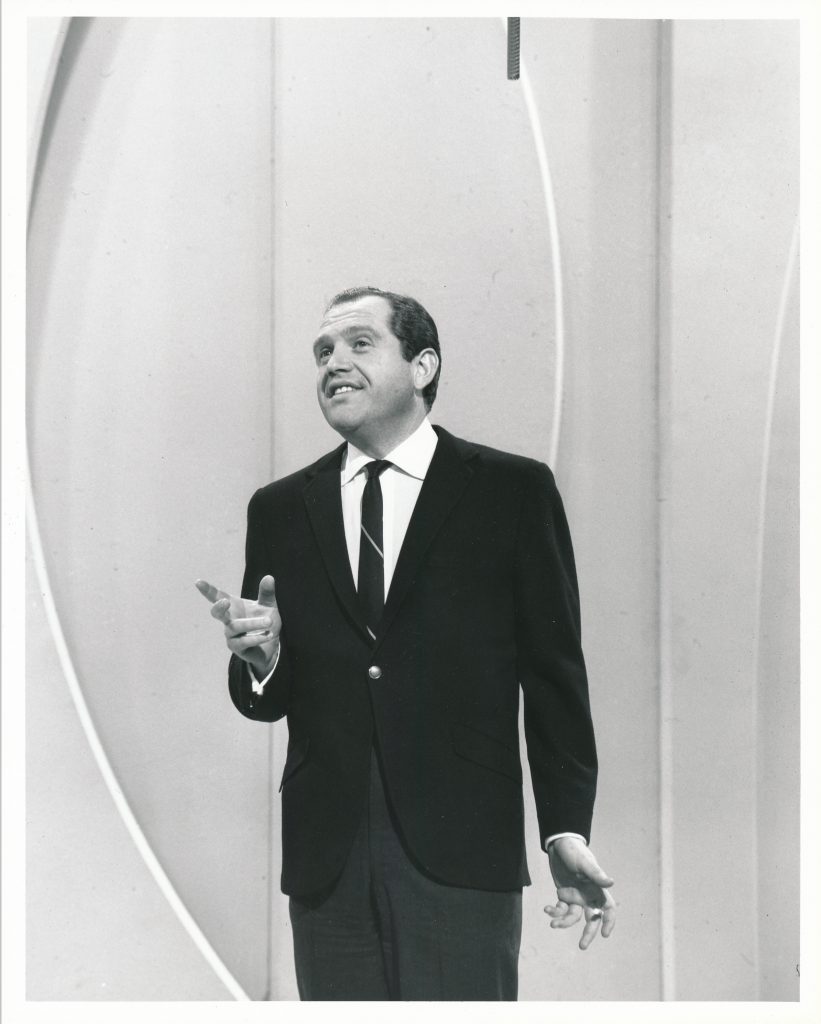 Like many other Jewish comics of the 1950's, Alan King started his career doing stand-up at night clubs in Manhattan and on the so-called "Borscht Belt" (a string of resorts in the Catskill Mountains of upstate New York popular with Jewish vacationers from the 1920's to the 1970's).  When King began appearing on popular TV shows such as The Perry Como Show, The Garry Moore Show and most importantly, The Ed Sullivan Show, his career really took off.
Alan King appeared on The Ed Sullivan Show for the first time on December 30th, 1956.  This performance was scheduled at the last minute after Victor Borge cancelled.   Alan King lived just outside New York City and was available, so he was called in to replace Borge. King had known Ed Sullivan for several years, even before his first appearance on the show. "I guess I wasn't funny enough to get on the show until the 1950's," joked King in an interview.
Although Sullivan had experienced King's humor before, that night King impressed Sullivan with his act.  He joked about being married, his neighbors and society of the day. He was hilarious, and the audience loved him. In those days if you wanted to make it, you had to be on The Ed Sullivan Show. Despite the fact that King was already establishing a name for himself opening for singers such as Judy Garland and Nat "King" Cole, being on The Ed Sullivan Show meant immediate national exposure.
Alan King performed an incredible 50 times on the show between 1956 and 1969. Known for his pointed monologues about suburbia and everyday life, King had a bold, raw wit that people were drawn to, but which sometimes got him in trouble.  One time, his whole act was about flying with Eastern Airlines, and it almost got him and The Ed Sullivan Show sued.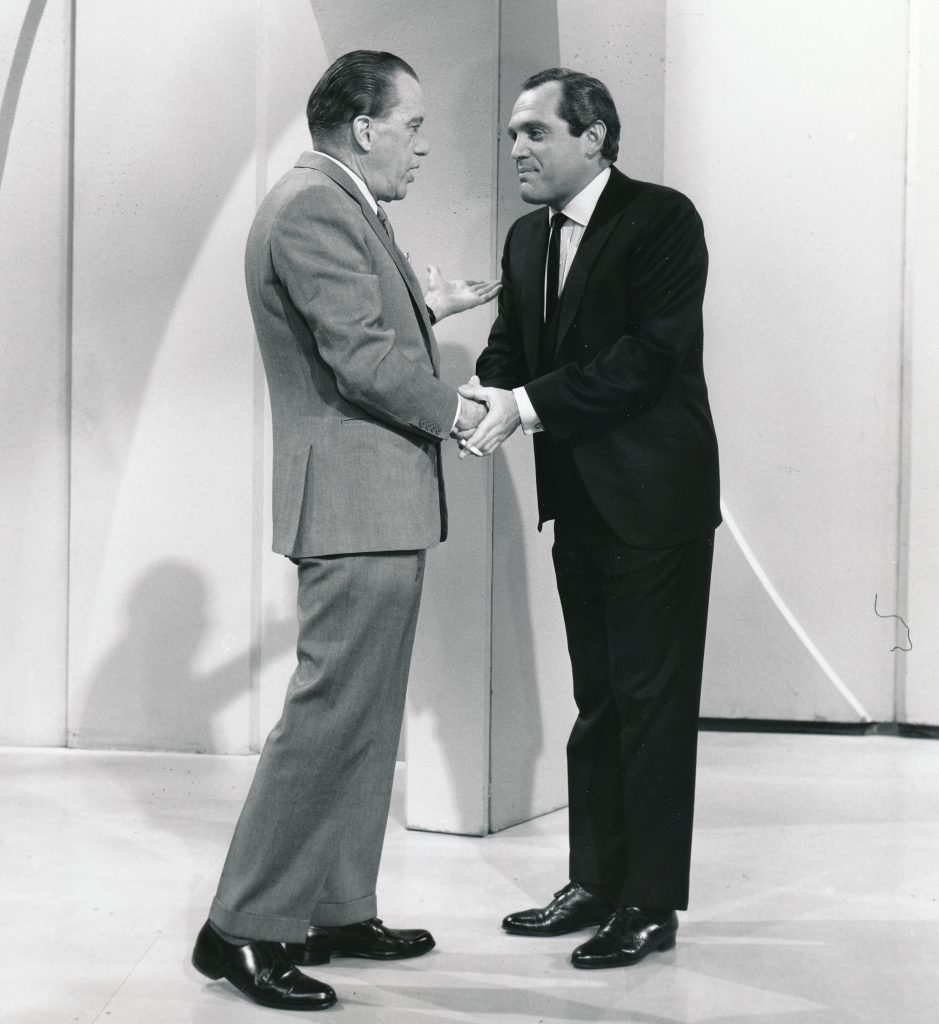 Alan King benefitted from being a favorite of Ed's.  It was in his contract that he would get 9-10 minutes to do his stand-up (more than other comedians) and for the most part he would only appear on the show when there were no big musical acts performing the same night as him, so that he would get more attention.   When asked about Ed Sullivan, Alan King once stated that "Ed Sullivan was a great friend and a terrible enemy." The Doors on The Ed Sullivan Show are a great example of this, because Ed banned them from the show after they disobeyed orders to change the lyrics of their song "Light My Fire."
Not only did King's appearances on The Ed Sullivan Show bring him much success as a comic, but they also allowed him to transcend the stand-up world and venture into Broadway productions and later into Hollywood films. He starred in "Guys and Dolls" on Broadway, and he appeared in such classic films as "Memories of Me" with Billy Crystal, and in Martin Scorsese's "Casino." He was a guest host of the Tonight Show on several occasions and in 1972 he hosted the Academy Awards.  Aside from his entertainment career, King was also a philanthropist, a political activist and the author of four best-selling books.
Whether on the big screen, on Broadway or doing stand-up, throughout his more than half-century career, Alan King did what he was did best, entertain.
An avid cigar smoker, King struggled with cancer in later years and died of lung cancer on May 9, 2004, in Manhattan at the age of 76.  King will always be remembered for his unique brand of humor, which was on display during his 50 appearances on The Ed Sullivan Show.
Many of Alan King's performances on The Ed Sullivan Show are available on The Best of The Ed Sullivan Show All Star Comedy Collection Vol. 1, The Ed Sullivan Show: A Classic Christmas and All 6 Ed Sullivan Shows Starring The Rolling Stones.