The couple originally met in a club where Ike's band, Kings of Rhythm, was playing. After watching other audience members sing with the group, 17 year old Anna Mae Bullock grabbed the microphone. Her raspy voice attracted Ike, and she was invited to temporarily sing with the band. She soon became a permanent addition and was the lead singer on their first single, "A Fool in Love". At Ike's suggestion, she became "Tina Turner," and as soon as he divorced his first wife, they were married. The group, now known as The Ike and Tina Turner Revue, were soon the stars of the soul circuit. By the time they reached The Ed Sullivan Show, they already had three Top 40 hits.
On January 11 1970, the Turners took over the Sullivan stage. Tina strutted out in a short, gold fringed dress, while The Ikettes, three girls in matching hot pink dresses, sang and danced behind her. Ike, in a hip lavender suit, stood in back, jammed on the guitar and kept an eye on things. "Proud Mary" (originally done by Creedence Clearwater Revival) had never sounded so funky. It's a classic performance that starts out "nice and easy", with Ike slowly singing "ro-lling on the rii-vaah". But then the music picks up and they get to the "rough part" Tina warned us about.
After this three and a half minute tornado, The Revue quickly switched gears and did a soulful rendition of a song Ike wrote, "Bold Soul Sister." Then Ed bid them farewell and told them he'd see them at the opening of the Las Vegas International Hotel, now the Las Vegas Hilton.
"Proud Mary" would be their biggest success, reaching #4 and winning them a Grammy Award. But plagued with controversy, Ike and Tina's relationship would only last until 1978. When Tina began to pursue independence, Ike, fueled by cocaine, became abusive. Tina slowly crawled her way up, touring across most of Europe and Africa, and when she finally came back to the US, she was an international superstar. Her solo album, "Private Dancer" sold 11 million copies, and spawned the # 1 "What's Love Got to do With it". Tina wrote an autobiography that became a successful film, and remains active in the music industry. The duo was inducted into the Rock and Roll Hall of Fame in 1991, and sixteen years later, 76 year old Ike died of a drug overdose.
Products Featuring this artist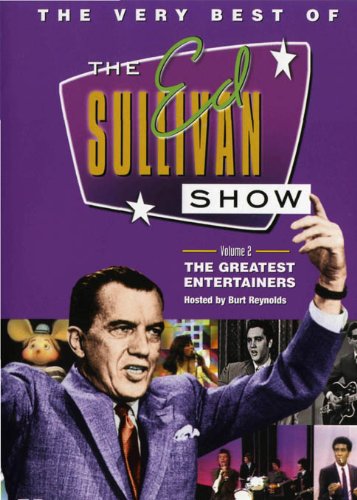 The Very Best of the Ed Sullivan Show Vol. 2: The Greatest Entertainers
$15.96
Buy Now