Petula began her career as a child actress appearing in numerous UK television programs, and had minor hits on the UK pop charts. But it wasn't until composer Tony Hatch presented her with "Downtown" that she found a song that would smash records around the world.
Petula first appeared on The Ed Sullivan Show on March 14th 1965. As Ed later explained during his "Best of the 1960s" special, her plane landed and 45 minutes later she performed live without any rehearsal. That night she sang her number one hit "Downtown" and her follow up hit "I Know a Place", which went to number three. Other top ten hits she performed on Sullivan include "My Love" and "Don't Sleep in the Subway".
Clark's performances were always highly stylized and carried great production value. On the November 2nd 1969, she sang "Fill the World with Love" to a group of children from the United Nations International School. Later that same night, she performed very emotional renditions of "No One Better than You" and "Fool on the Hill."
In 1968, Petula was given her own television variety special, which created quite a controversy. While she and guest Harry Belafonte sang an anti-war song she had composed, Petula touched Belafonte's arm. This "interracial contact" offended the show's sponsor, who asked for an alternate take to be aired. Petula refused, destroyed the alternates, and delivered the show with the arm touch intact. The program was a huge success, and led to two other specials.
As an actress, Petula starred in such films as "Goodbye Mr. Chips" and "Finian's Rainbow". She also found much success in stage shows such as "The Sound of Music" and "Sunset Boulevard." In 1998, she was honored by Queen Elizabeth II and made a Commander of the Order of the British Empire. She has won two Grammys, and in 2003, her recording of "Downtown" was inducted into the Grammy Hall of Fame.
Products Featuring this artist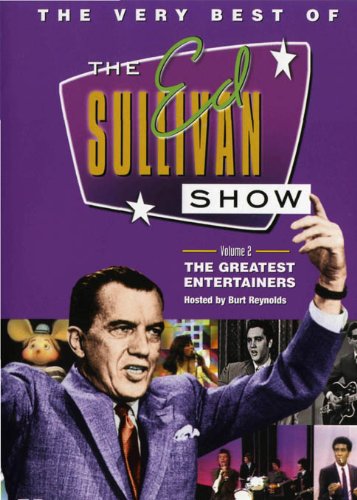 The Very Best of the Ed Sullivan Show Vol. 2: The Greatest Entertainers
$15.96
Buy Now