Although based in southern California, Steppenwolf evolved out of a Toronto act, "The Sparrow." Joachim "John Kay" Krauledat (vocals), Michael Monarch (lead guitar),  John "Goldy McJohn" Goadsby (keyboards), Rushton Moreve (bass) and Jerry "Edmonton" McCrohan (drums) assumed their new name in 1967, inspired by the famous novel "Steppenwolf" by German author Hermann Hess.
One of the reasons Steppenwolf quickly became popular is because their music personified the era's social, political and philosophical restlessness, creating a new type of protesting rock 'n roll. In addition, they were the first band to use the term "heavy metal."
In 1968, Steppenwolf rose to superstardom status with the release of their self-titled debut album, which included the rebellious anthem "Born to Be Wild." This became their most successful hit, after it was featured in the famous opening sequence of the 1969 movie "Easy Rider."
Like every other big act of the time, Ed Sullivan wanted Steppenwolf to be on his show. On August 17th, 1969, Steppenwolf appeared on The Ed Sullivan Show for the first and only time. Ed Sullivan introduced their act by saying, "Now for all of you teenagers, the long haired Steppenwolf rock & rollers!" The band performed their hits "Born to Be Wild," "Magic Carpet Ride," and "It's Never Too Late."  Dressed in late 60's fashion, they gave a lively unforgettable performance that night.
At the end of their act, Ed Sullivan congratulated the band and asked each band member what their favorite rock group was, to which most of them replied The Beatles and Jimi Hendrix.  "The Beatles debuted on our show a few years ago as you know, and now you are here. Congratulations!" concluded Ed. Not only did appearing on The Ed Sullivan Show give Steppenwolf an extra boost at the height of their career, but their tough style helped to establish the fundamentals of the hard-rock sound that would flourish in the 1970's.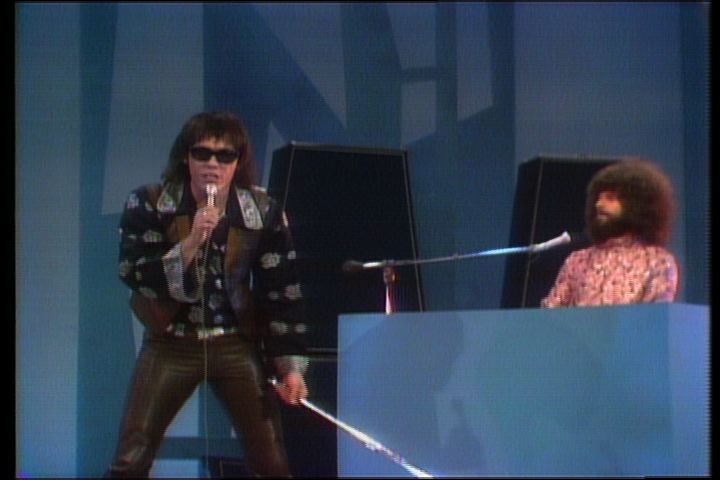 Post Sullivan, Steppenwolf continued to put out new songs and tour.  By the early 1970's, however, the band began running out of steam. Continuous personnel changes and other band conflicts eventually led to the group's break-up.  Kay pursued a solo career, as other members put together replacement versions of the band for touring purposes. During the mid-80's, Kay re-formed his own version of Steppenwolf.  Unfortunately, none of the members of Steppenwolf were able to achieve much success after they split. Nonetheless, they will always be remembered for generations to come for creating one of the ultimate rock anthems of all time.
Steppenwolf's performance on The Ed Sullivan Show is available on Ed Sullivan's Rock & Roll Classics DVD sets.