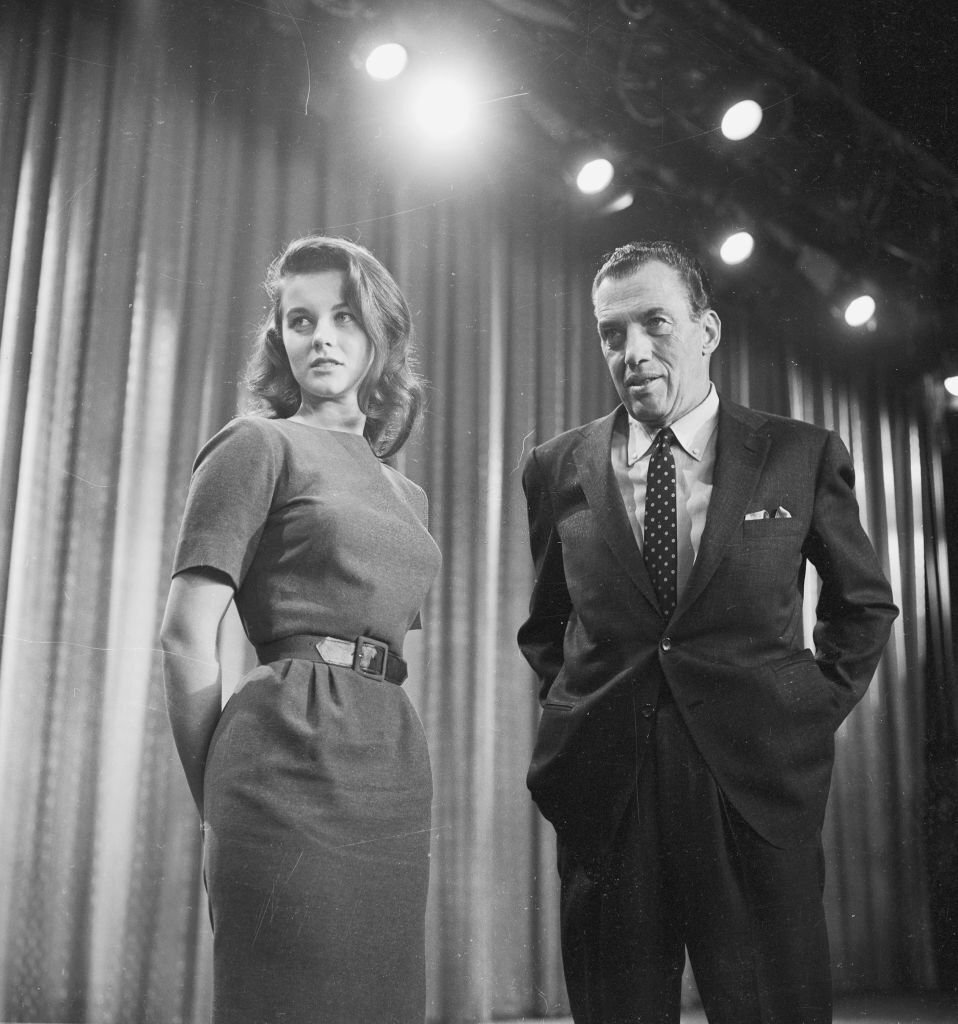 Written by: Bill Gubbins 
The movie, which turns 60 this month, epitomized Ed Sullivan's critical role as the arbiter of American popular culture.
Me? On The Ed Sullivan Show? Me? Harry McAfee, appearing with . . . Ed Sullivan? I've got a wonderful wife, two swell kids, a good job, and now this . . . Ed, I love you!
– Paul Lynde, as Bye Bye Birdie's Harry McAfee, on The Ed Sullivan Show, June 12, 1960
On Sunday, June 20, 1948, CBS broadcast the first episode of Toast of the Town, hosted by a New York City newspaper entertainment columnist named Ed Sullivan. Once described as a man "who couldn't sing, dance, or spin plates," Sullivan seemed an unlikely host choice for a national TV show on America's most prominent network. He wasn't especially telegenic, had little to show for a brief early '40's Hollywood acting stint, and, while certainly known to his New York City readers, was virtually unknown outside the Big Apple's confines. No formal ratings data exist for that first 1948 show, but it's safe to assume, given the paucity of TV sets, that total viewers might have been as few as 50,000, maybe just 10,000.
Yet, in 1963, a mere 15 years later, The Ed Sullivan Show, as it was now called, averaged some 30 million viewers a week. By that time, Sullivan had already introduced the country to such major new talents as Elvis Presley, Bill Haley, and Bo Diddley. He was, unquestionably, the arbiter of America's entertainment tastes – in contemporary parlance, he was an influencer without peer. An appearance on Sullivan was the ultimate prize – so much so that it was written into the plot of Bye Bye Birdie, the 1960 hit Broadway musical whose film debuted 60 years ago this April. Three Birdie songs performed by its three biggest stars—Dick Van Dyke, Ann-Margret, and Paul Lynde—premiered on —you guessed it—The Ed Sullivan Show.
A swirl of factors helps explain Birdie's enduring legacy.
No less an authority than the Encyclopedia Britannica considers Birdie, not 1967's Hair, as the Great White Way's first "rock musical" (of which there are now over 60). But even if one agrees with purists that Birdie's non-rock, traditional score disqualifies it from consideration, there's no question that it was the first Broadway musical about a rock star (even if fictional) and rock music's societal influence. Birdie also helped launch the careers of Ann-Margret and Van Dyke. The latter took two weeks off from the play to do the pilot – written by Carl Reiner – for The Dick Van Dyke Show, his wildly successful mid-'60s sit-com co-starring the young Mary Tyler Moore.
And then there's Sullivan's own role—playing Ed Sullivan—and the plot importance of the Sullivan show itself.
Birdie (book by Michael Stewart, music by Charles Strouse, and lyrics by Lee Abrams) is based on Elvis Presley's 1958 induction into the U.S. Army, with fictional rock star Conrad Birdie as the Elvis stand-in (the Conrad Birdie name is a play on Conway Twitty, the rockabilly star who was considered for the lead and who would later rise to even greater heights as a country music artist). In the movie version, once Birdie's induction is confirmed, he agrees to a final "goodbye" appearance on Sullivan to perform a song penned by a struggling writer (Van Dyke) to a fan selected in a contest (Ann-Margret). The ballooning lineup on the Sullivan show that night is among the challenges the protagonists must first overcome.
The three Birdie songs performed on the real Sullivan show that April evening feature its stars at the top of their games, and each performance is well worth watching.
The first is Ann-Margret, as Kim McAfee, the lucky Sweet Apple, Ohio teen who will receive Birdie's "last kiss" before induction, singing a sultry version of the show's theme, "Bye, Bye Birdie."
The second is Dick Van Dyke singing "Put on a Happy Face" with two teens recruited to be part of the "We love you, Conrad" train station welcoming brigade. The 1964 Top 40 hit "We Love You Beatles" was based on this song.
Next up is Paul Lynde (who plays Kim's dad) and the ensemble cast singing, "Hymn for a Sunday Evening," about their appearance, that evening, on The Ed Sullivan Show, and their love for Ed himself ("our favorite host, from coast to coast").
We hear a lot about the power of influencers today, but it would be hard to find anyone with nearly as much influence as Sullivan had in his day. There are TikTok influencers who claim over 100 million followers today, and that's certainly impressive. But it's hard to beat the nearly 75 billion (yes, billion) viewers who watched Sullivan on Sunday nights during his 23-year run.
It might be true that Sullivan couldn't sing, dance, or spin plates – but he was the master at finding those who could.