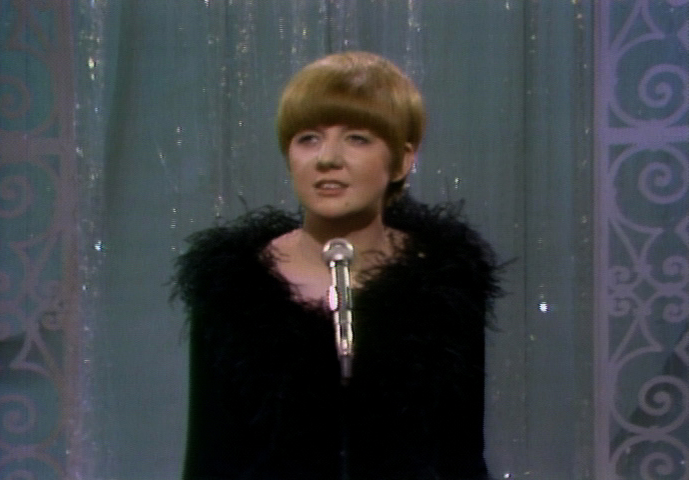 Cilla Black was a multi-talented singer, actress, and TV host with a career that spanned over 50 years. Born as Priscilla Maria Veronica White, she decided to go by the stage name "Cilla Black" when a Liverpool publication erroneously misprinted her name.
Black started from humble beginnings, working as a cloakroom girl at the famous Cavern Club in Liverpool. In addition, she would often perform at the Cavern Club, captivating her audiences, but most notably catching the eye of fellow Liverpool musicians The Beatles. John Lennon would introduce Black to their manager Brian Epstein. It wasn't long after, that the effervescent red head was catapulted into stardom, amassing a string of top 10 hits in the UK. This included two consecutive number ones – "Anyone Who Had a Heart and You're My World" – in 1964, and 11 top 10 entries. The pop star would occasionally play alongside The Beatles, while also performing songs written by McCartney and Lennon, including the Top Ten UK hit "It's For You."
During the so-called British Invasion movement, many British acts conquered The Ed Sullivan Show stage. Cilla Black was one of them. On April 4th, 1965, Cilla Black appeared on The Ed Sullivan Show for the first time. That night, the Liverpool sweetheart performed "You're My World" and the Motown classic "Dancing in the Streets." She returned to the Sullivan stage on September 12th of that year, the same day The Beatles' final Ed Sullivan Show appearance. This time she fittingly performed "September in the Rain." A year later, on March 27th, 1966, Black appeared on the legendary variety show one last time singing "Broken Heart."
While the UK quickly fell in love with her talent, those closest to her adored her for her great spirit and warming personality.
In a statement on Sunday, Mr. McCartney said, "She was a lovely girl who infected everyone with her great spirit," adding: "From first meeting her as a cloakroom girl at the Cavern in Liverpool to seeing her many times since, she always had a fun-loving dignity that made her a great pleasure to be around."
Singer Cliff Richard, a close friend to Black, echoed that sentiment stating, ""I will always think of her as outrageous, funny, incredibly gifted but above all full of heart."
While most people would be content with a prolific singing career, Black ultimately decided to carve out a successful career in TV. From 1968 to 1976, she had her own variety show called Cilla, which many stars guest appeared on, including Phil Everly, Ethel Merman, Henry Mancini, and Tom Jones. Her run did not stop there, as she went on to host several TV shows from the mid-80s to early 2000s, including Blind Date and Surprise Surprise.
Black enjoyed a loving marriage with manager Bobby Willis until his passing in 1999 due to lung cancer. She is survived by her three sons Robert, Ben, and Jack.
Cilla Black's debut appearance on The Ed Sullivan Show is available for download on iTunes.
Cilla Black performing "You're My World" on The Ed Sullivan Show: