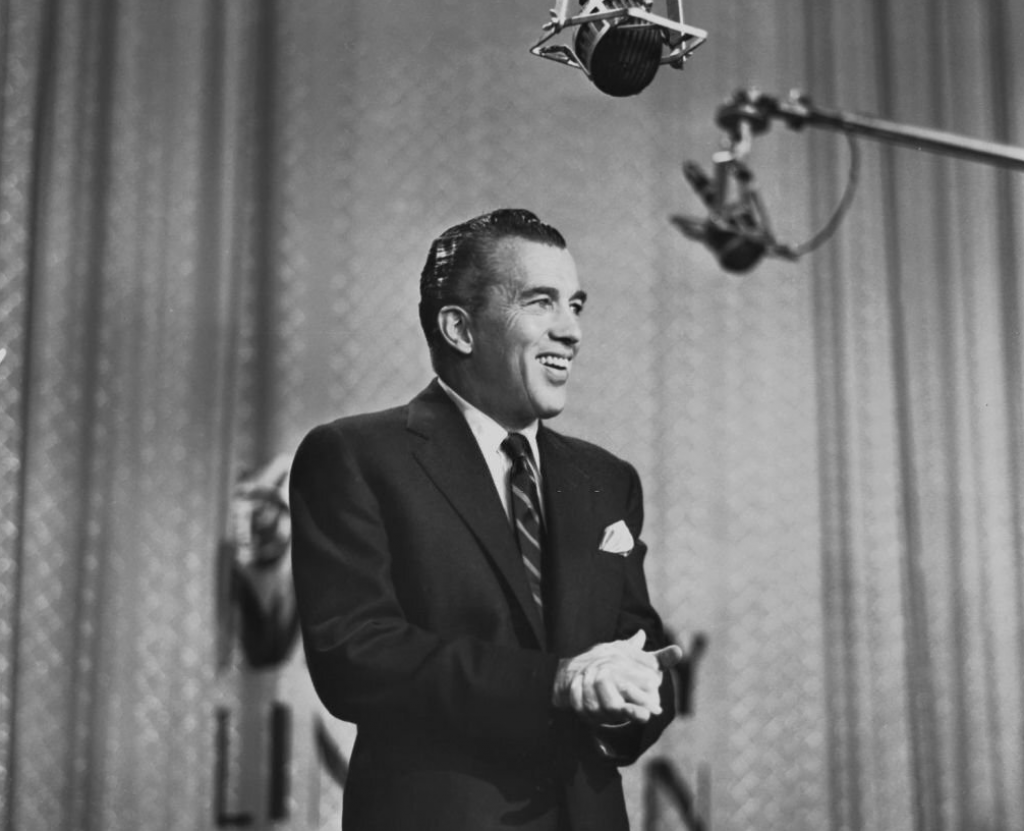 In the fall of 1957, The Ed Sullivan Show was nearly a decade into its remarkably long run as a staple of America's Sunday nights. Just one year earlier, the show had introduced the nation to Elvis Presley (from the waist up at least), catapulting him to superstardom. Ed Sullivan had himself become a celebrity by now, his iconic mannerisms and catch phrases part of an increasingly optimistic and affluent nation's lexicon. Sunday night in Eisenhower's America was synonymous with The Ed Sullivan Show.
So Sullivan could be forgiven if he didn't pay much notice to a new program that launched in his time slot on a rival network that September, a Western called Maverick. As a genre, the Western was on the rise, with both Gunsmoke and Cheyenne big weekday hits, but Sundays were Ed's.
Maverick was an instant hit. In a mere two months, it knocked The Ed Sullivan Show off its customary No. 1 Sunday night perch. But if Sullivan was caught off guard, it didn't last long, and he quickly developed a bold strategy to get back on top. He would make the world his stage. According to James McGuire, the author of Impresario: The Life and Times of Ed Sullivan: "If the Western transported audiences to a distant locale, he [Sullivan] would transport them to a more distant locale, to a world more exotic than the dusty plains."
Sullivan, in other words, would counterprogram the inward-looking Western with the Whole Wide World. Cowboy mythology notwithstanding, Americans at the time were obsessed with all things "space-age" and anxious about a Cold War that would kick into high gear just one month after Maverick's debut, with the Soviet Union's October 1957 launch of Sputnik, the first orbiting satellite.
It was also the dawn of the golden age of commercial flying, so Ed got airborne, first to Brussels, Japan, and Portugal. The yields from this first foray weren't especially noteworthy: the Italian comedy troupe The Three Bragazzis, Russian-German soprano Rita Streich, Spanish magician Richiardi, and the singing Kim Sisters from Korea—none of whom were exactly household names, nor big ratings successes. 
But in June of 1958 Sullivan scored his first international blockbuster—and ratings smash—when he booked Russia's Moiseyev Ballet, an especially bold move given rising tensions between the world's two superpowers. He doubled down by giving the troupe an entire hour, the whole show. And his bet paid off handsomely—the program was not just a poignant and historic Cold War event but also a decisive win over Maverick.
Sullivan's next move was even bolder—and riskier. He headed to Cuba to interview Fidel Castro soon after the bearded 32-year-old revolutionary guerilla had overthrown a bloodthirsty military regime. Sullivan scooped everyone—even his own network's august CBS News. Indeed, the segment was filmed 60 miles from Havana a mere hours before Castro and his ragtag group of rebel's triumphant arrival in the capital.
Sullivan told his audience in a makeshift studio that he was pleased to introduce them to a "wonderful group of revolutionary youngsters." At the time, Washington did not consider Cuba a security threat and Sullivan had no reason to doubt Castro's sincerity when he declared on the show that he had just ousted his nation's very last dictator.
Again, a ratings hit. Around 50 million people tuned in to watch.
Sullivan's gut was famously golden and it told him that his audience was curious about an increasingly interconnected – if bifurcated – world that the rise of commercial aviation was rapidly shrinking. As McGuire put it: "[Sullivan] wanted to internationalize [his show], to broaden its vistas as he himself grew."
So off he was to Ireland—where he kissed the Blarney Stone—then to Portugal—where he featured flamenco dancer La Chunga, and then, that summer, he hit Italy's Spoleto Festival, where he featured Sir John Gielgud performing Shakespeare and the Jerome Robbins Ballet troupe – mixed in with local Spoleto scenes and various other performances by Italians and Americans.
In the fall of 1959, he had another blockbuster, one even bigger, bolder, and far riskier than even Castro: He took his show to Moscow. But he played it perfectly, accentuating the similarities of everyday Russians to everyday Americans, not the similarities of their two governments. It was a big ratings win, inspiring Sullivan to head to Berlin, where he showed viewers the recently erected Berlin Wall, and a glimpse of life behind the "Iron Curtain" – on top of a vintage performance by Louis Armstrong, among other acts.
Of course, Sullivan's biggest international triumph—and the show for which he will be forever be remembered—came on Sunday, February 9, 1964, when he drew the largest TV audience ever—some 73 million viewers—for his biggest scoop of all—the seminal U.S. premiere of the Beatles, the world-shaking rock quartet from Liverpool, England. That show fueled Beatlemania and its offshoot – what a former newswire war correspondent named Walter Conkrite dubbed The British Invasion. The stage of The Ed Sullivan Show served as its beachhead.
For nearly a quarter of a century, Sullivan sought not just to entertain America but to broaden its horizons during a period of rapid globalization. His "big-tent," "something-for-everyone" programming vision brought viewers plate-spinners from the heartland but also one-of-a-kind entertainers from every corner of the globe, including Maria Callas, Marcel Marceau, Maurice Chevalier, Miriam Makeba, Bridget Bardot, Edith Piaf, as well as John, Paul, George, and Ringo.
It was a really big show made bigger by a really big world.