With The Ed Sullivan Show being an American tradition in and of itself, it was only right to play host to America's favorite pastime…baseball! Among its most honored players was Jackie Robinson, who broke the color barrier in major league baseball with the Brooklyn Dodgers and appeared on the show twice.
Topo Gigio was a character in Italian & Spanish children's puppet shows and was added to the Sullivan Show to delight the kids. He was brought in originally to soften Ed's image and help the show compete with "The Wonderful World of Disney."  No one would have predicted that the little mouse puppet would become one of the show's most..Read More
The Beatles made their historical first live appearance in America on "The Ed Sullivan Show" and changed the direction of a generation. 73 million people tuned in to experience the start of a cultural shift that re-shaped our country. Mass hysteria and screaming during their performances was commonplace and parents and critics were doubtful of the band's staying power. The..Read More
Jackie Mason was in the middle of his act when Ed began frantically signaling him to cut it short due to the President's live speech. Annoyed, Jackie began to make fun of Ed's gestures and according to Ed, gave him the middle finger. Jackie denied it, but was banned from the show and his career was derailed for years.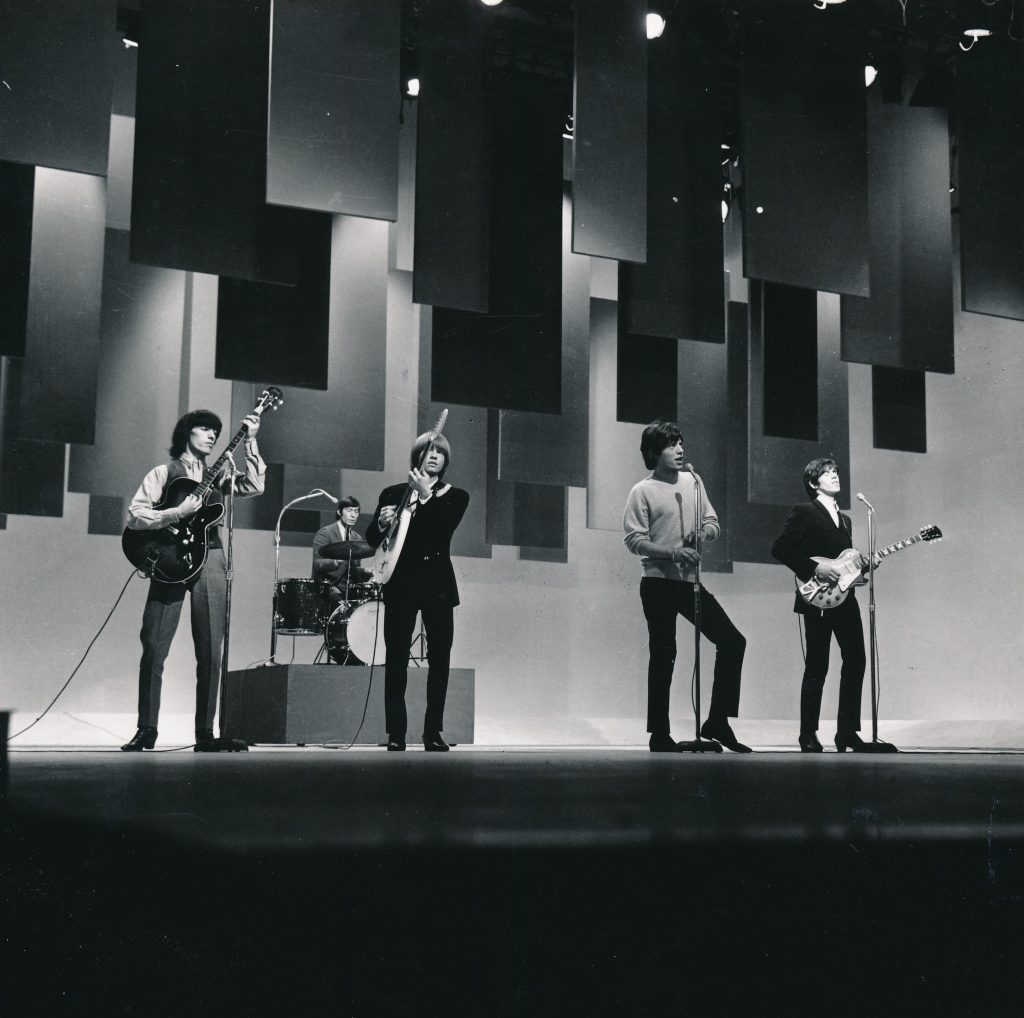 The Rolling Stones arrived in America during the height of Beatlemania, and they played up their image as the bad boys of Rock and Roll. For the first of their six appearances, they played "Around & Around" and "Time is on My Side." Their screaming fans were so loud throughout the show, Ed was forced to impatiently tell them to..Read More
The Beatles began what would become known as The British Invasion. The Rolling Stones, Herman's Hermits, The Dave Clark Five, The Animals, Petula Clark, Gerry & the Pacemakers, Freddie & the Dreamers and more jumped the pond and America was never the same. The US fought back with The Beach Boys, Motown, The Mamas and the Papas and Bob Dylan.
On August 14, 1965 the day prior to the historic Shea Stadium concert, The Beatles were chauffeured to CBS Studio 50 to tape their 4th and final "live" appearance on the show. The performance was seamlessly rolled into the show on September 12, 1965. The Beatles sang six songs including Paul McCartney's first solo "Yesterday" and the title song to..Read More