Celebrate the holidays and make the gift-giving season unique & fun with The Ed Sullivan Show! We are offering great DVD discounts, including a "Beatles 50th Anniversary Special" in honor of The Fab Four's legendary debut performance on The Ed Sullivan Show.
Make your holiday shopping fast and easy this year by finding wonderful gifts for the whole family at EdSullivan.com. Check out our numerous DVD compilations, which include the most iconic artists from The Ed Sullivan Show such as Elvis Presley, The Rolling Stones, The Jackson 5, Topo Gigio and many more!
Place your orders today to ensure your gifts arrive in time for Christmas!
FEATURED DVD SPECIALS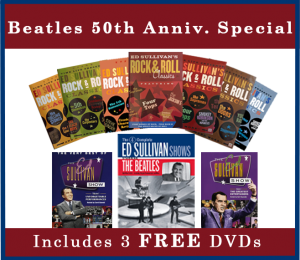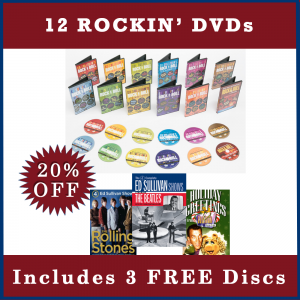 ED SULLIVAN'S
YOUTUBE VIDEO OF THE MONTH