For all you last minute shoppers we have put together a 2010 holiday gift guide for The Ed Sullivan Show DVDs & products.  The following products have been our most popular during this year:
1.  Ed Sullivan's Rock n' Roll Classics 7 DVD Set – This Rock & Roll DVD collection includes some of the greatest performers to ever appear on The Ed Sullivan Show.  Enjoy live music and performances by Elvis Presley, The Beatles, The Rolling Stones, The Doors, Jackson 5 and many more in this 7 DVD set.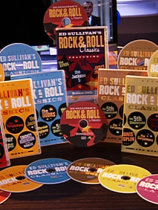 2.  The Best of Ed Sullivan 4 DVD Box Set – This Special Collector's Edition Ed Sullivan BOX SET includes four DVDs encompassing a vast variety of performances by the likes of The Beatles, Topo Gigio, Barbra Streisand, Louis Armstrong, Richard Pryor and many more!
3. The Four Complete Ed Sullivan Shows Starring The Beatles – Here are four of the most beloved shows in television history! In these unforgettable live shows from 1964 and 1965, The Beatles give us 20 timeless performances, 7 of them Number 1 hits! They include "She Loves You," "I Want to Hold Your Hand," "Ticket to Ride," "Yesterday," "Help!," "I Saw Her Standing There," "All My Loving" and more…
4. Ed Sullivan Presents Topo Gigo and Friends – Enjoy this fun filled DVD featuring The Ed Sullivan Show mouse Topo Gigio.  This Topo Gigio DVD includes all of the best appearances by the little Italian mouse and is perfect for the whole family.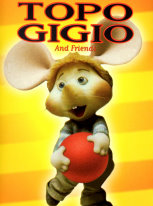 5. Ed Sullivan Presents Rock n' Roll Revolution – In the 60′s, there was a new wave of music coming from England, an invasion unlike anything else America had ever experienced. Following The Beatles on The Ed Sullivan Show in 1964, the so-called "British Invasion" started a flow of groups that took America by storm, groups such as The Rolling Stones, Herman's Hermits, The Animals and the Hollies. How did we respond? We met the British head on, with groups like The Beach Boys, The Mamas and Papas, The Byrds and groundbreaking artists like James Brown and Bob Dylan, all of whom appear in this amazing program. This DVD includes timeless live musical performances coupled with insightful interviews from the musicians like Jackson Browne, Bruce Springsteen, Bob Dylan, Brian Wilson and many more great artists.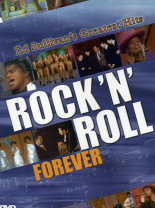 Also, be sure to check out these special Ed Sullivan DVD collections and gift packages which include a variety of these products.
***Please place your holiday orders by this weekend so we can be sure to get you your shipment in time for Christmas!