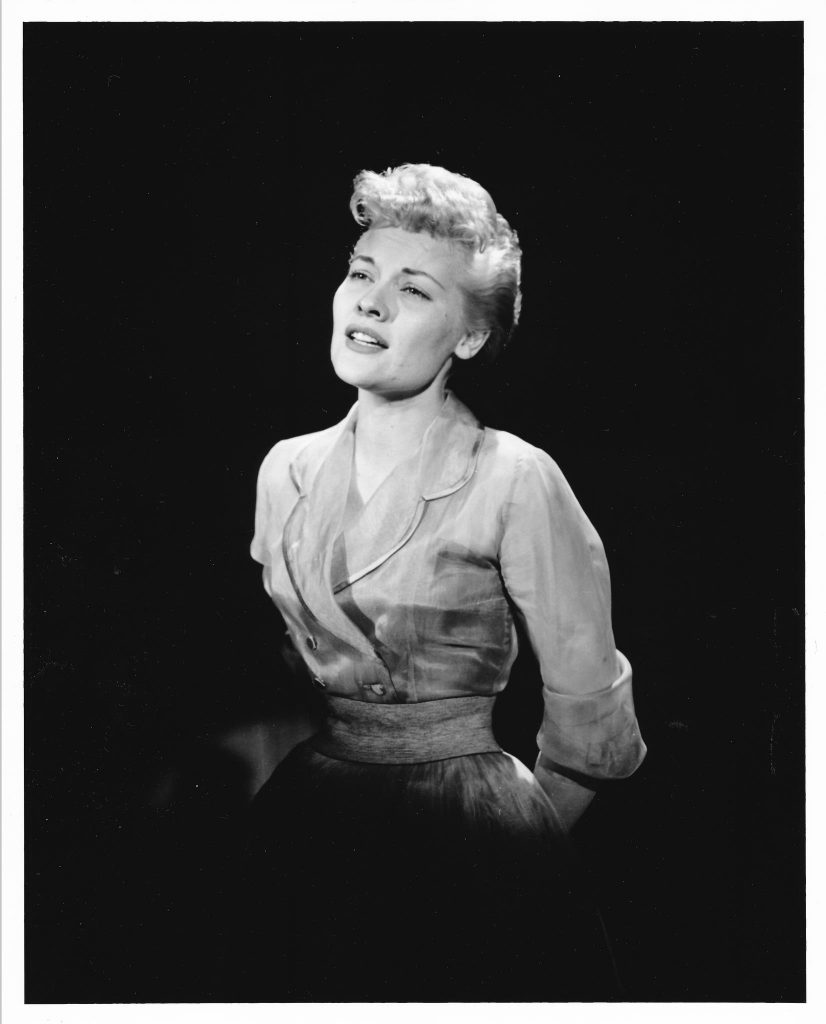 On January 1st 2013, almost 2 months after her 85th birthday, 1950's and 60's pop-country recording star Patti Page passed away.
Born Clara Ann Fowler in Oklahoma, Patti Page joined the Jimmy Joy Band in 1946, which led her to Chicago and ultimately a record deal with Mercury Records. Her first Top 10 solo hit, "Let Me Go, Lover!" in 1954, would be the start of a career that spanned five decades. A natural entertainer, Page hosted several variety shows of her own in the 1950's.
Patti's warm personality led to her 18 appearances on The Ed Sullivan Show between 1950 and 1970. She even hosted the show twice in Ed's absence. Patti would often sing current hits, and perform duets with other "Sullivan-ites" like Frankie Laine, Julius La Rosa and Liberace. Throughout these appearances, she sang many of her own hits, including "(How Much Is) That Doggie in the Window?", "Left Right Out of Your Heart" and "Allegheny Moon."
Ed Sullivan was known for his gaffes on the live show. Page recalls a memorable Ed story when he was completely caught up in the moment and didn't pay attention to his diction. After singing "Eli, Eli" an emotional Jewish ballad, Sullivan called Patti over and announced, "Ladies and gentlemen, in all the years I've been on television, I have never been so moved by this… act." What Ed had meant to say was "moved by this song." Page laughed it off and remembered, "'Act!'– like some high-wire act! I was ready for all these accolades. It was so funny." While her career peaked during the 1950s and into the '60s, Page continued to appear on The Ed Sullivan Show up until her final performance on January 25th, 1970.
Miss Page was one of the few artists who regularly made both the pop and the country charts. In fact, she made the country charts in five separate decades. It was not until 1999, when she secured her first Grammy for the album "Live at Carnegie Hall: The 50th Anniversary Concert." Miss Page made the Billboard charts 110 times, with 16 Top 40 hits and 4 number ones, and throughout her career sold over 100 million records. In 2012, Patti Page was announced as one of the recipients of the Recording Academy's Lifetime Achievement Awards at this year's Grammy ceremony.
Patti Page's passing came just a few days after the final run of the off-Broadway musical "Flipside: The Patti Page Story," a musical which commemorated her life.
Two of Patti Page's performances on The Ed Sullivan Show are available on iTunes.