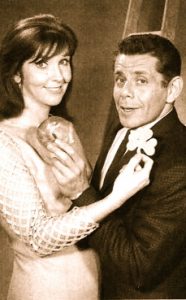 48 years ago this month, Jerry Stiller and Anne Meara made their first appearance on The Ed Sullivan Show.  On April 7th 1963, the husband and wife comedy team Stiller & Meara took to the Ed Sullivan Show stage and did a hilarious bit about a current day Jonah being eaten by a whale off of a California beach. The two were such a hit with the audience they were invited back to the show numerous times throughout the 60's and 70's, making a total of 36 appearances on Ed Sullivan. Two of our all-time favorite Ed Sullivan show guests, Stiller and Meara are iconic comedians whose style and material transcends generations.  Here is a clip from one of those appearances by Stiller and Meara on Ed Sullivan:
When The Ed Sullivan Show ended its run in 1971, Stiller & Meara went on to host a short TV program, "Take Five with Stiller & Meara" immediately following Saturday Night Live and appeared on a number of sitcoms, including their own "The Stiller and Meara Show". Younger generations may best remember Jerry Stiller from the playing the role of Frank Costanza on Seinfeld.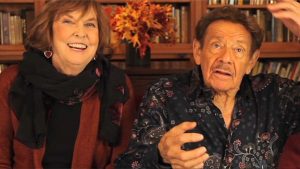 Most recently Stiller and Meara, with the help of their son Ben Stiller, have been producing a hilarious web series that covers current events and pop culture. On this Stiller and Meara show, the two have discussed everything from Wiki-Leaks and marijuana to Justin Beiber and Lindsay Lohan. The new series holds true to their comedic style of a squabbling husband and wife. They have also stayed in touch with their fans using Twitter, so be sure to check them out and say hi.