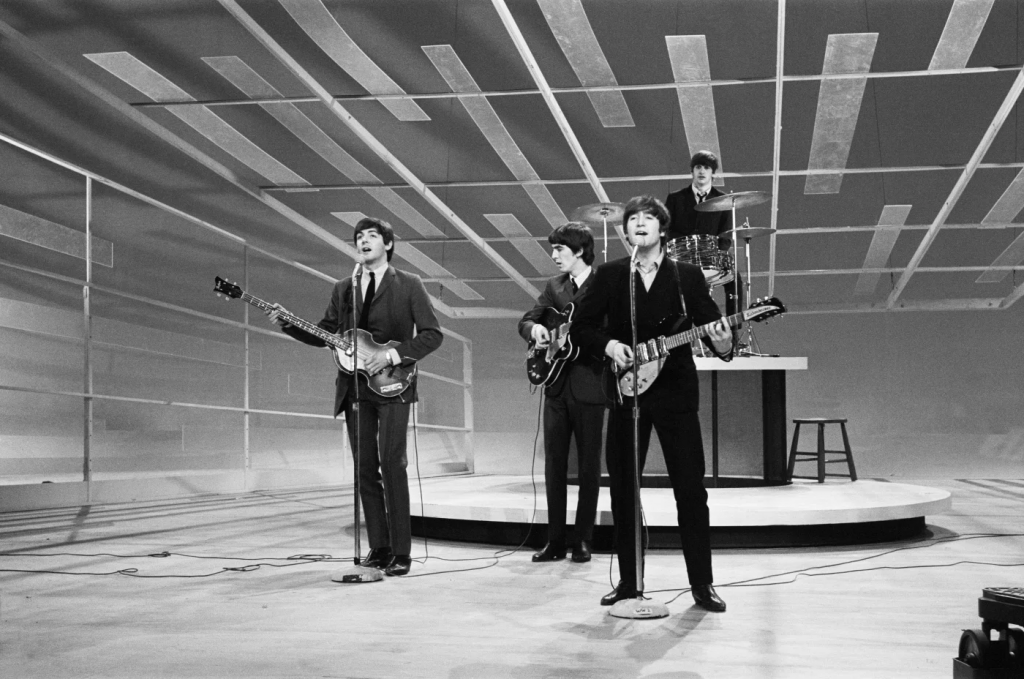 Ed Sullivan wasn't kidding when he'd announce, "We have a really big 'shoe' tonight." Over the variety show's 24 seasons and over 1,000 episodes, the who's who of music, comedy, and dance appeared on stage to wow America with incredible performances. 
Here are some of The Ed Sullivan Show's most famous acts:
The Best Acts from The Ed Sullivan Show
Elvis Presley
Elvis' third and final performance on The Ed Sullivan Show was two days before his 22nd birthday, on January 6, 1957. He performed "Hound Dog," "Don't Be Cruel" and "Peace in the Valley." Sullivan thanked him for the performance and called him "a real decent, fine boy."
The Supremes
In a double whammy of a show on November 19, 1967, Sullivan had The Supremes sing The Temptations' hits ("Get Ready" and "I'm Losing You") and vice versa ("Stop! In the Name of Love" and "Baby Love").
The Beatles
More than 45 percent of households with televisions were watching The Beatles when they opened The Ed Sullivan Show with "All My Loving" on February 9, 1964. The band's second appearance on the show was broadcast from The Deauville Beach Resort in Miami Beach. The third, on February 23rd, had been pre-recorded. All three nights were ratings winners for the show.
Read more at parade.com