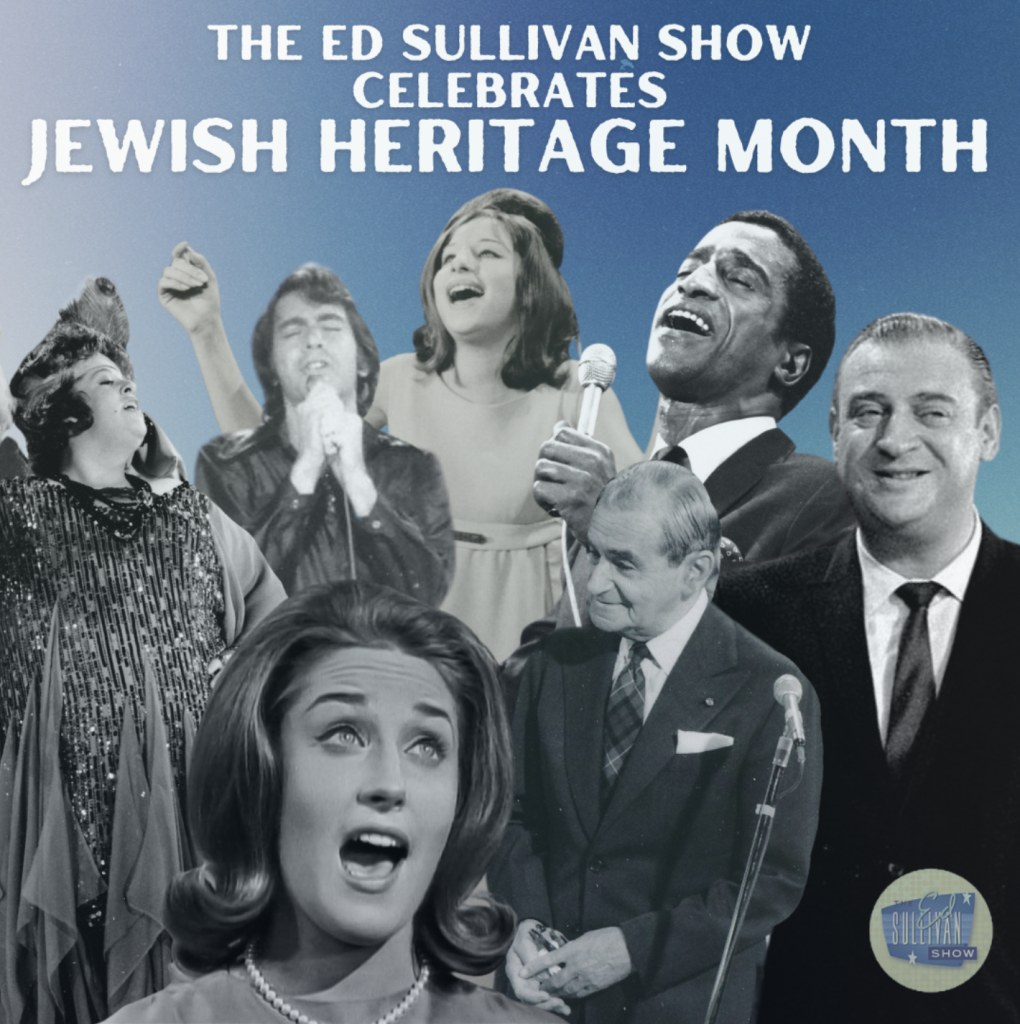 Each May, the United States honors Jewish Heritage Month where we celebrate the many contributions the Jewish people have made to the culture and history of the United States. In the history lies the very industry and purpose that this show is about, entertainment. People of Jewish descent have been pioneers within the entertainment space for decades expanding the arts in so many creative and unconventional ways. The Ed Sullivan Show was home to countless Jewish performers from musicians, dancers, movie stars, and even puppeteers. In celebration of this special month, we ask you to join us in celebrating a handful of Jewish musicians and entertainers that have graced the Ed Sullivan stage.
Joel Grey
Born Joel David Katz, Joel Grey began performing when he was 10 years old with the Cleveland Playhouse's Curtain Pullers. By age 20 he was a featured performer at the Copacabana nightclub in NYC. Since then, Grey has made a name for himself both in front of the camera and on stage in roles such as the Wizard of Oz in the musical Wicked, Amos Heart in the musical Chicago, and, most recently, "Sunday" Legend in Tick, Tick…Boom! He also received a lifetime achievement award by the National Yiddish Theatre Folksbiene in 2013. Grey made two memorable performances on The Ed Sullivan Show, singing two medleys.
Barbra Streisand
Barbra Streisand was born on April 24, 1942, in Brooklyn, New York. At the age of 16, Streisand's career began and she eventually made her way to the Sullivan stage. During her illustrious career, Streisand has amassed a series of well-earned accolades including the elusive EGOT, an additional Oscar, nine Grammys, four Emmys, four Peabodys, nine Golden Globes, and the Presidential Medal of Freedom. Streisand made a total of five appearances on The Ed Sullivan Show and even received a "Best Female Singer of the Year" award during an appearance on the show in 1970.
Lesley Gore
In the early 1960's Lesley Gore would become a household name for teenagers. Born Lesley Sue Goldstein, at the age of 16, she recorded her version of "It's My Party" produced by Quincy Jones who discovered Lesley when she was in high school. The record became certified Gold and the beginning of a decades-long career. In 2021, the record resurfaced over TikTok and went viral showing how timeless that song was. In 1980, Gore composed songs for the soundtrack to the movie Fame, netting her an Oscar nomination after which she continued to compose songs for TV and film. Lesley Gore appeared on the Sullivan stage four times.
Neil Diamond
Neil Leslie Diamond received his first guitar as a birthday present at the age of 16. From there Diamond discovered his love of music and never looked back. Diamond started off by opening for bands such as Herman's Hermits, another Sullivan Show alumni. Diamond's single "Sweet Caroline" in 1969, among many others, garnered the attention of fans worldwide. Over Diamond's decades-long career, he sold over 130 million albums worldwide, won one Grammy, and received the prestigious Grammy Lifetime Achievement Award in 2018. Diamond made only one powerful appearance on the show performing his original best-selling songs "Sweet Caroline" and "Holly Holy."
Mama Cass Elliot
Mama Cass Elliot (born Ellen Naomi Cohen) early in her career was part of various folk bands, crossing paths with Zal Yanovsky, who would later form the Lovin' Spoonful and Denny Doherty. Together, the group formed the short-lived Mugwumps. After the group's breakup, Doherty joined the New Journeymen, with John and Michelle Phillips and convinced John to let Cass join and in 1965, The Mamas and The Papas were officially born. The group performed a total of three times on Sullivan with Cass making a solo final appearance on the show at the Hollywood Bowl in 1970 that was a tribute show to the genius of Richard Rodgers.
Irving Berlin
Irving Berlin (born Israel Beilin) spent his early years singing on the street and in saloons in the Bowery and Lower East Side of New York to help add what little he could to his family's income. At 18, he got a job as a singing waiter and spent his free time teaching himself to play the piano. He sold his first song in 1907 and thus began a long and prosperous career as a songwriter and film scorer. It's estimated that he wrote some 1,500 songs in his decades-long career, 20 scores for original Broadway shows, and 15 for original Hollywood films garnering eight Academy Award nominations. The iconic composer made three appearances on The Ed Sullivan Show. You can catch the famed songwriter performing God Bless America on the Sullivan stage here.
You can check out these and many more artists by subscribing to our YouTube channel. Thank you and Happy Jewish Heritage Month!