March marks the start of Women's History Month, where we celebrate the contributions of women in history. The push to celebrate notable women in the U.S., began in 1978 in Sonoma County, California, to address the lack of women's history in the K-12 school curriculum. In 1981, the U.S. Congress passed a law authorizing the President to proclaim the week of March 7th, 1982, as "Women's History Week." Thus began the celebration of Women's History for one week in March for the next five years. With additional political pressure growing from 1988 to 1994, Congress finally passed a resolution for the President to proclaim the entire month of March as Women's History Month. This has continued since 1995, with each President annually proclaiming March as Women's History Month. We've compiled a list of five inspirational women who not only made multiple appearances on The Ed Sullivan Show but truly left their mark on history.
"The First Lady of Song," Ella Fitzgerald, was born in Newport News, Virginia, on April 25th, 1917. At the age of 17, Ella won a weekly lottery to perform at the Apollo Theater in Harlem. She had planned to dance, but changed her mind at the last minute, deciding to sing instead. That night, Ella not only received a standing ovation and encore, but she also caught the eye of Apollo band member Benny Carter who introduced her to people that would help launch her career. Ella recorded her first single in 1935, but it was her recording of "A-Tisket, A-Tasket" in 1938 that propelled her into stardom.
Ella's wide range and flexible voice meant she could shift flawlessly from one genre to the next, even imitating orchestra instruments. Her voice was noted for its purity in tone, timing, phrasing, diction and scat singing. Ella Fitzgerald won 13 Grammys and sold over 40 million albums in the course of her long career. Notable collaborations included Duke Ellington, Louis Armstrong and Nat King Cole. Ella made 8 appearances on the Ed Sullivan Show.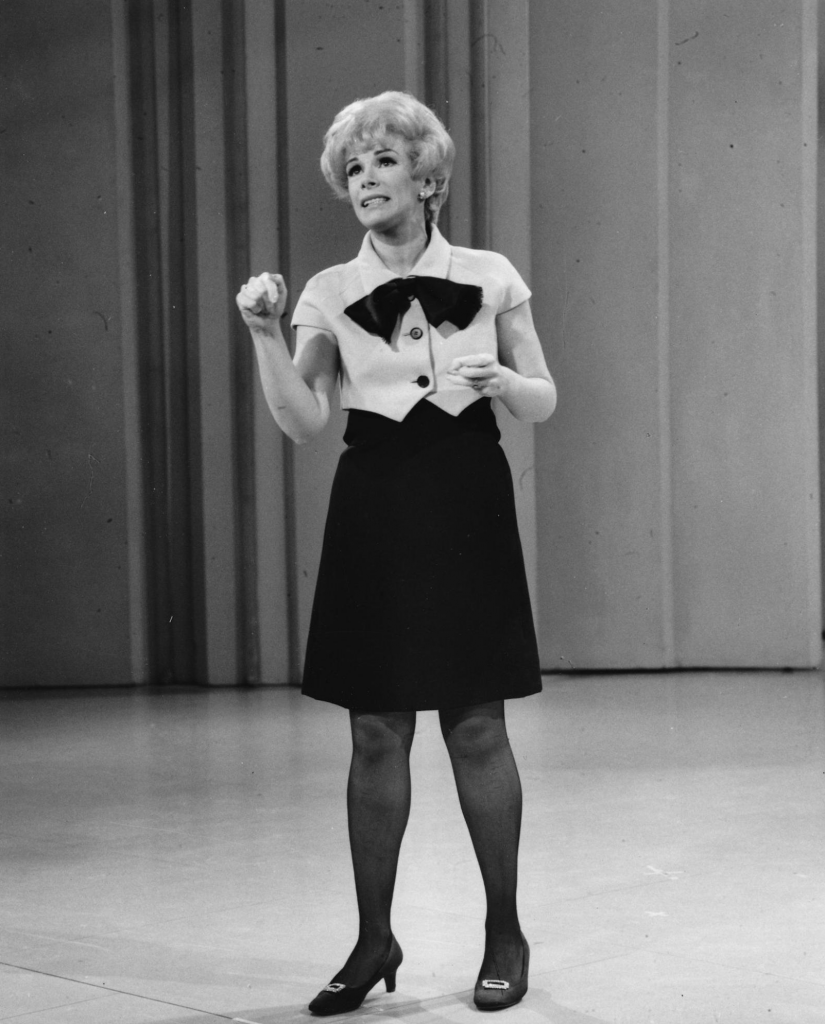 Joan Molinsky was born on June 8th, 1933, in Brooklyn, New York. Upon graduating from the all girls Barnard College in 1956, Joan performed in comedy clubs around Greenwich Village and to earn some money wrote scripts for Sullivan's famous mouse Topo Gigio. At the same time, Joan began to make appearances on popular shows, her first being on The Tonight Show starring Johnny Carson in 1968. Joan would also appear on The Mike Douglas Show and importantly, The Ed Sullivan Show.  
Joan was a pioneer of contemporary comedy. Her comedic timing and style was known to be blunt and controversial, gossipy and abrasive. Joan let nothing and no one escapes her crosshairs. Her list of accolades includes being a Grammy and Emmy-winning recipient as well as receiving a Tony nomination. Joan was the first woman to break through the male-dominated late-night talk show arena with her own show while also penning best-selling books and hosting radio shows.
Pearl Bailey was born March 29th, 1918 in Newport News, Virginia. She was the younger sister of famed tap dancer Bill Bailey. At age 15 encouraged by her brother, Pearl entered and won an amateur contest at the Pearl Theatre (no relation) in Philadelphia. The start of a lifetime of accolades. During the 1930's and 40's, she performed in night clubs around Philly and toured with the USO in 1941. Pearl made her Broadway debut in St Louis Women, winning the Donaldson Award for Broadway's best newcomer in 1946. This led to her film debut in Variety Girl in 1947. She continued to make stage and screen appearances, most notably Carmen Jones in 1954, Porgy and Bess in 1956, All the Fine Young Cannibals in 1960 and an all black cast version of Hello, Dolly! with Cab Calloway where she received a special Tony award for her role. During her career, Pearl made 23 performances on The Ed Sullivan Show.
Later in life, Pearl held the position of special ambassador to the United Nations serving under three presidents, starting with Gerald Ford; was awarded the SAG Lifetime Achievement Award in 1976; earned her degree in theology from Georgetown University in 1985 at age 67; and was awarded the Presidential Medal of Freedom in 1988.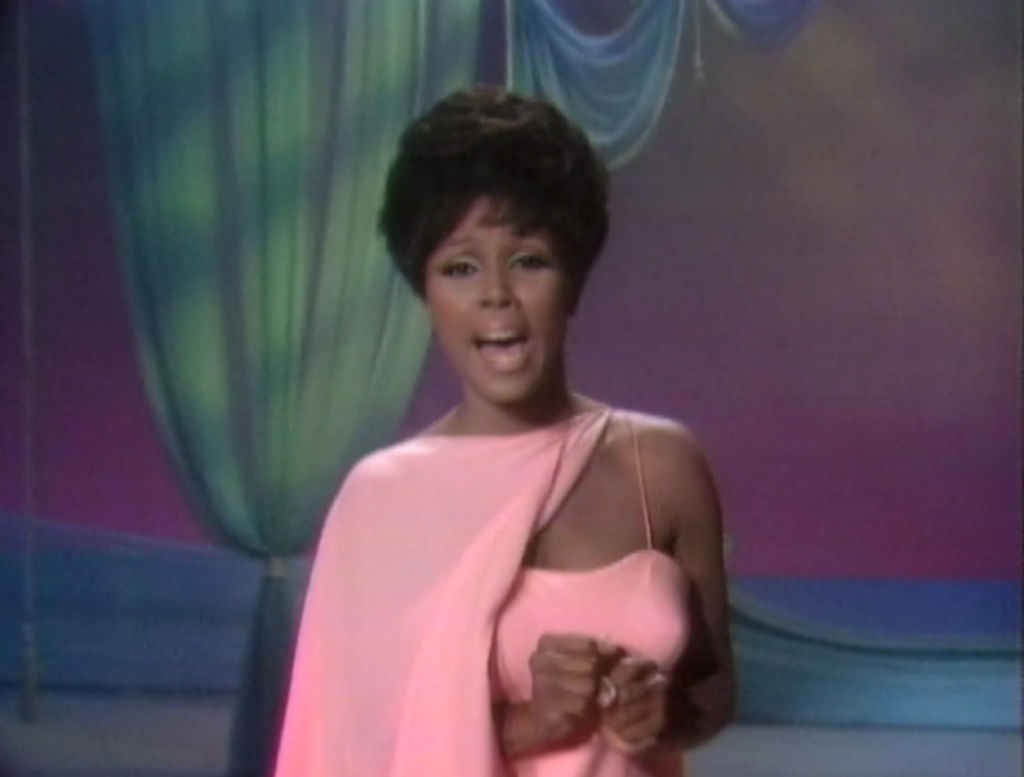 Carol Diann Johnson was born on July 17th, 1935, in The Bronx. At 18, she won the DuMont Television Network's TV program Chance of a Lifetime five times, and began performing at Manhattan's Cafe Society and Latin Quarter nightclubs after dropping out of New York University. Her film debut came shortly after in Carmen Jones in 1954, alongside Pearl Bailey, followed by many years on screen and stage, including Porgy and Bess in 1956, Paris Blues in 1961 alongside Sidney Poitier and Paul Newman, and Claudine in 1974 which garnered her an Academy Award nomination for Best Actress.
She rose to prominence in some of the earliest major studio films to feature black casts in the Golden Age of Hollywood. Her other accolades include a Tony for Best Actress in a Musical for No Strings; a first for an African-American woman and four Primetime Emmy nominations, three Golden Globes, and two Grammys. Her greatest commercial success was as the lead in the television series Julia from 1968 to 1971 which made her the first African-American female actor playing a non-domestic.
During her career, she performed on the Sullivan stage 9 times.
Diana Ross was born March 26th, 1944, in Detroit, Michigan, and would go on to be Motown's most successful act and lead of one of the best-selling girl groups of all time. Diana began her career when she joined the Primettes in 1960. After some success and graduating high school, Berry Gordy signed the group under the condition they change their name.
Primette member Florence Ballard suggested "The Supremes" as it was the only name on the list that didn't end in "-ette." Though nervous they'd be mistaken for a male music group, The Supremes were signed under their new name on January 15, 1961. From there, the rest is history. The Supremes are among the most chart-topping groups in history with 12 #1 hit singles on US Billboard Hot 100. Diana went solo in 1969; her final appearance with The Supremes was in January 1970.
Since then, Diana has made 25 studio albums and sold 100 million records worldwide. Her accomplishments include being Female Entertainer of the Century in 1976, being the first African-American woman to co-host the Academy Awards in 1974, two songs in the Rock and Roll Hall of Fame 500 Songs that Shaped Rock and Roll, and being awarded the Presidential Medal of Freedom in 2016. Diana Ross and The Supremes made 15 appearances on The Ed Sullivan Show.
Check out these and many other female performers that were showcased on The Ed Sullivan Show by subscribing to our YouTube channel. Happy Women's History Month!