In memory of Dorothy McGuire who passed away last Friday at 84 years of age, we wanted to take a moment to pay homage to the popular 1950's singing trio The McGuire Sisters.
Dorothy, along with her sisters Christine and Phyllis McGuire, began singing as children in the church where their mother was a minister.  They also performed at weddings, church revivals and later at military bases and veteran hospitals. However, it was not until 1952, after winning a competition on Arthur Godfrey's Talent Scouts show, that the sisters established a career in show business. Their big break on this show was subsequently followed by concert tours, television appearances and number one hit songs including "Sincerely" in 1954 and "Sugartime" in 1957.
Throughout the 1950's and 1960's, many of the Sisters' television appearances took place on The Ed Sullivan Show, where they performed a total of 22 times and made their last performance together in 1968. Famous for wearing matching outfits and hairdos as well as for their vocal harmonies (they were often mistaken for triplets), The McGuire Sisters made their mark a few years before Elvis Presley's Ed Sullivan performances changed the music landscape.
By the 1960's when rock & roll was taking over, The McGuire Sisters continued to record songs about more innocent teenage dreams. They were a family friendly act in a time when a sense of rebelliousness was beginning to spread among the youth. For this reason, The McGuire Sisters came to be one of Ed Sullivan's favorite guests on his show.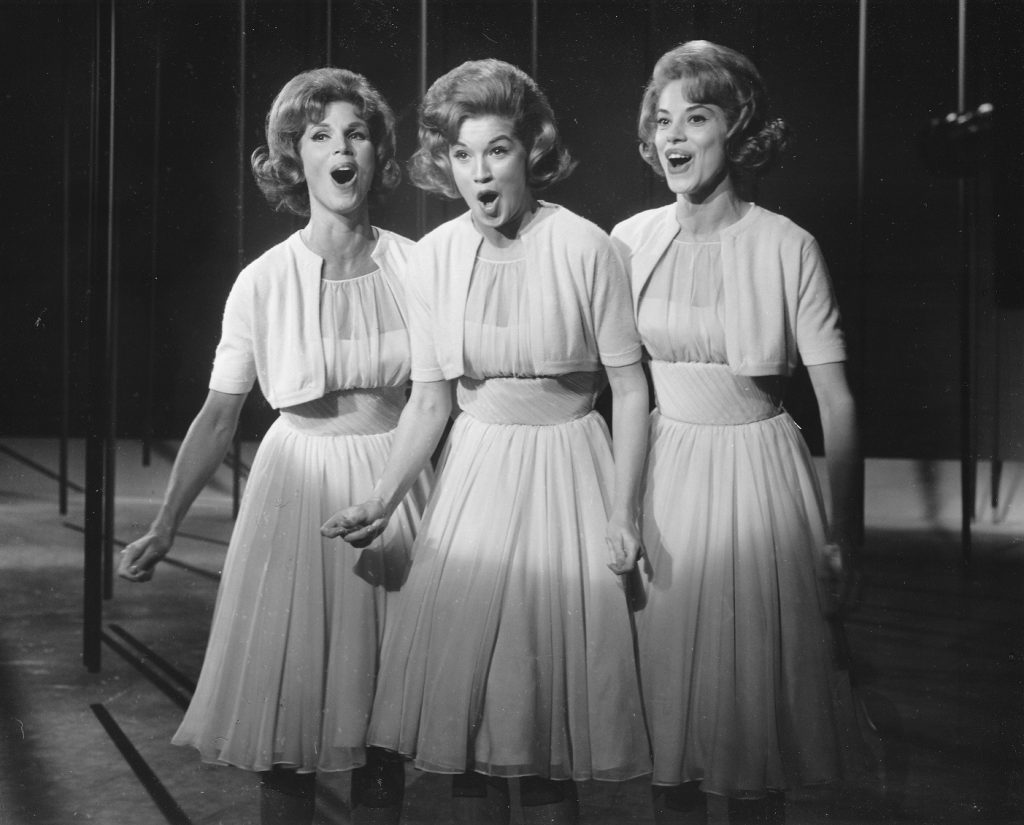 After the trio last performed together on The Ed Sullivan Show on March 10th, 1968, Dorothy left the music business to raise her two children; Christine also raised a family while Phyllis pursued a solo career.  The McGuire Sisters reunited in the 1980's to perform as a Las Vegas nightclub act and continued to perform well into the 21st century. Their last appearance was in 2004, on the PBS special "Magic Moments: The Best of '50s Pop."
For over 3 decades The McGuire Sisters enjoyed many successes. They recorded more than 60 singles, earned 6 gold records, performed for five American Presidents and Queen Elizabeth II of Great Britain and were inducted into the National Broadcasting Hall of Fame in 1994 along with the Vocal Group Hall of Fame in 2001.
"Danny Boy" and "Sugartime" by The McGuire Sisters on The Ed Sullivan Show are currently available on iTunes.