Here is a list we have compiled of great gifts for music fans both from EdSullivan.com and other stores: 
1. 7 DVD Set of Rock n' Roll Classics – A DVD set full of all our favorite acts from The Ed Sullivan Show including The Beatles, Elvis Presley, The Rolling Stones, Jackson 5, The Doors and many more!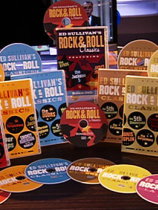 2. Concert Tickets to go see their favorite band –  The perfect gift for a music fan…live music.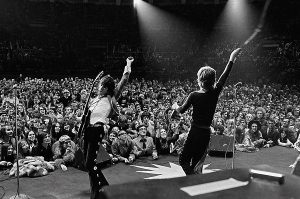 3. The 4 Complete Ed Sullivan Shows Starring The Beatles – This Beatles DVD was #1 on the Billboard Top Music Video Sales this year and includes the shows in their entirety with commercials.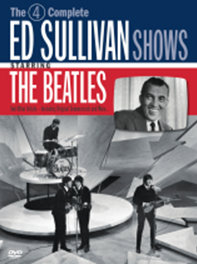 4. Bose Noise Cancelling Headphones – Whether it's engine roar inside a plane, the bustle of the city or distractions in the office, QuietComfort headphones help them fade softly into the background so the listener can enjoy the music of their favorite album.
5. Beatles Rock Band – What beats pretending your John Lennon? We have been playing this a lot lately.  We might be biased, but our favorite level is when The Beatles appear on The Ed Sullivan Show.
6. JBL iPod Docking Station –  A great choice for when your not using your  Bose Noise Cancelling Headphones and you want to share your tunes with others.
7.  iTunes Gift Card – A great gift for any music fan to download their favorite songs.  Best of all, they can use it for any of the videos of Ed Sullivan Show performances on iTunes!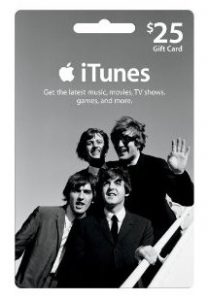 8. Elvis-The Great Performances Box Set – The essential collection for any Elvis fan.  Great performances by The King including "Hound Dog," "Don't Be Cruel," & "Jailhouse Rock." 
9. Keith Richards' new book Life – He is such an interesting person and the book is a very good read with great stories about The Rolling Stones.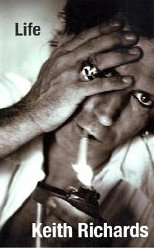 10. Subscription to Rolling Stone Magazine – Assuming this person still reads newspapaers and magazines. If not, there's an app for that.