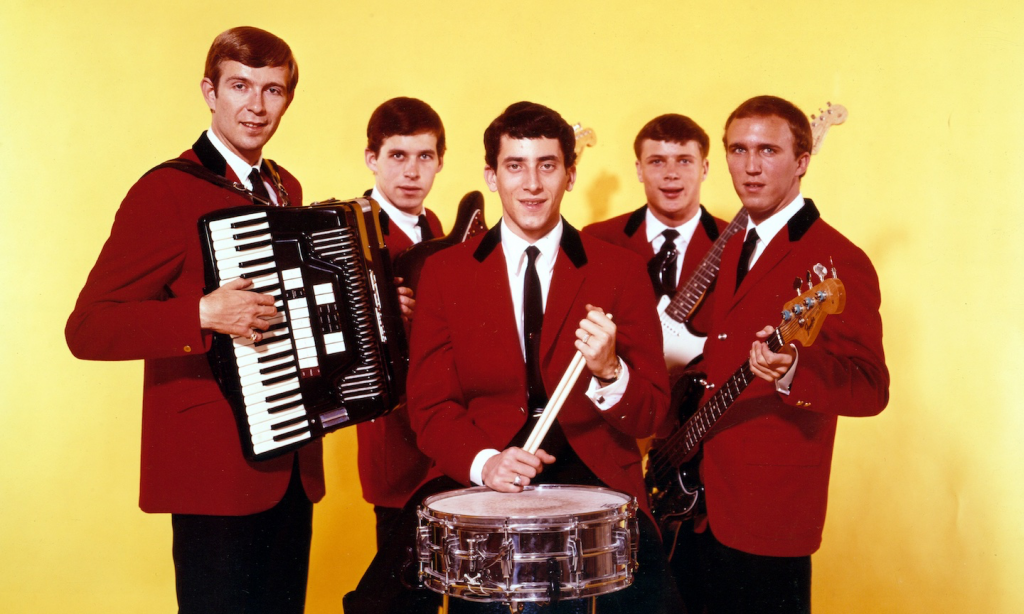 A vintage performance by fondly-remembered 1960s hitmakers Gary Lewis and the Playboys is among the latest clips to be shared from the archives of The Ed Sullivan Show.
The group, fronted by the son of comedian Jerry Lewis, are seen on the February 27, 1966 edition of the famous variety series performing their Top 10 single "Sure Gonna Miss Her." That week's Sullivan show also featured performances by two other favorite artists from the era, Nancy Sinatra and Petula Clark.
Gary Lewis and the Playboys first appeared on the show in March 1965, on an edition also starring Connie Francis, Tony Bennett, and actress-singer Melinda Marx, the daughter of comic legend Groucho. This was shortly after the group had topped the Billboard Hot 100 for two weeks with their debut hit, and always their best-known single, "This Diamond Ring." They appeared on Sullivan again in late 1966 and in 1968.
Read more at udiscovermusic.com