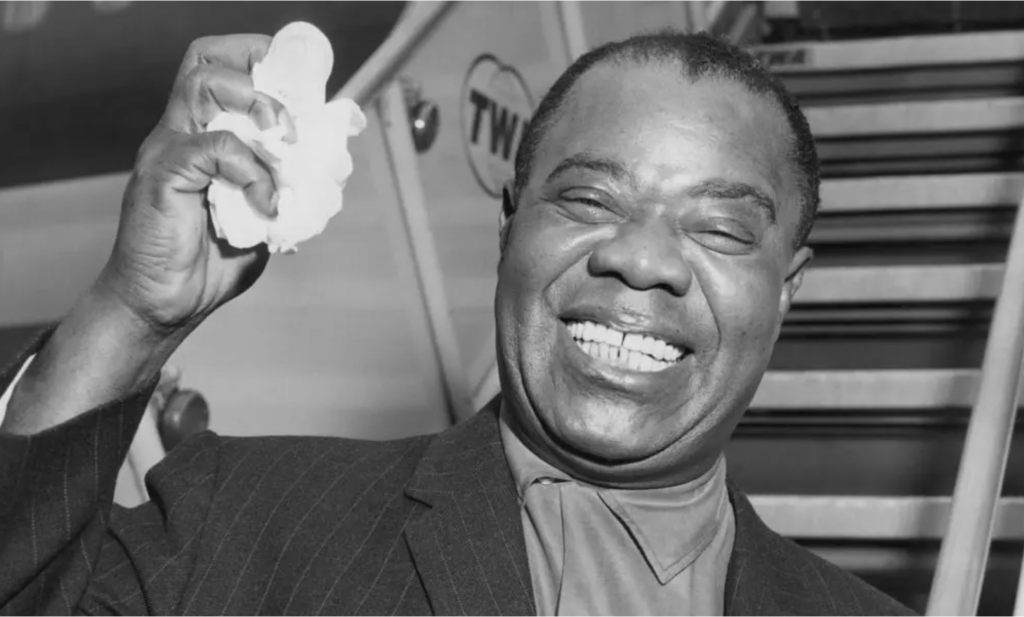 A performance by Louis Armstrong and his Orchestra of "The Faithful Hussar" has been newly added to the ever-expanding archive of The Ed Sullivan Show, and is now available to view via the show's official YouTube channel.
The clip dates from the October 8, 1961 instalment of the world-famous series, taped on location at the Sportspalast in west Berlin. It was a special US Army edition organized to entertain the 40th Armored Berlin Command. The fellow guests of "Satchmo" and co were hitmaker Connie Francis and pianist Van Cliburn. Armstrong, a regular visitor to Sullivan, appeared again on the following week's second Berlin special, this time from McNair Barracks, on a bill with comedian Sid Caesar and ventriloquist and puppeteer Shari Lewis.
Armstrong had recently turned 60 at the time of the appearance, and although he hadn't made a chart appearance in the US for some years, he was and remained a beloved public figure and entertainer.
Read more at udiscovermusic.com