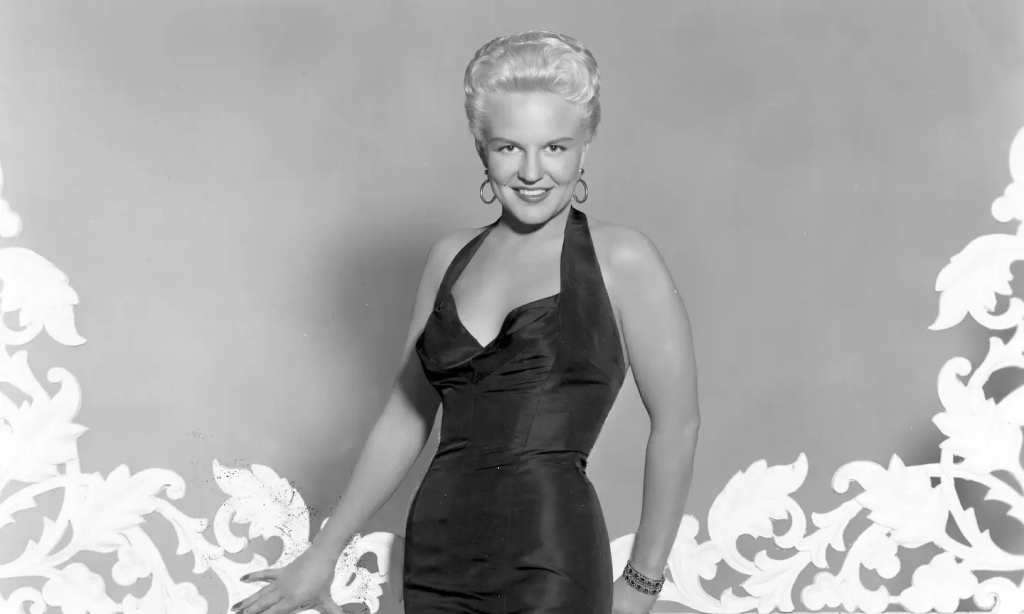 A clip of Peggy Lee performing for injured American servicemen in a hospital in 1960 is newly available on the official YouTube channel of The Ed Sullivan Show.
The monochrome video is from the October 16 edition that year of the long-running variety show, and shows the revered vocalist and entertainer talking to Sullivan before her performance. The host explains that the audience consists of men from the Navy, Coastguard, Air Force, and Army, before we see a short excerpt of Lee singing "I Love Being Here With You" and a longer version of "Yes Indeed," and the spontaneous enthusiasm of the servicemen, including one clapping along while lying in bed with his leg in traction.
That edition of Sullivan also featured appearances by Johnny Mathis, the Dave Brubeck Quartet, and Mort Sahl. Lee had been in the US LP chart earlier in 1960 with Latin Ala Lee! "I Love Being Here With You," written by Lee with Bill Schluger, was not featured on an album, but would appear some weeks later on the B-side of Lee's "Bucket of Tears" single, released at the end of the year. She was a frequent visitor to the show throughout the 1960s, and her performance of "I Feel It" from a 1967 show was recently shared from the Sullivan archives.
Read more at udiscovermusic.com