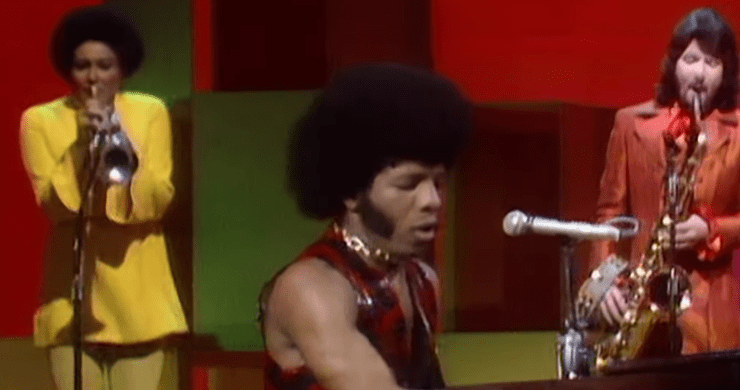 The Ed Sullivan Show continued its rollout of archival content on YouTube on Sunday with a vintage clip of Sly and The Family Stone performing on the foundational TV program in 1968. The performance saw the group string together a medley of hits from its late-1960s heyday, including "I Want To Take You Higher".
Though the video is labeled as "I Want To Take You Higher", it is only a section of a larger medley, as pointed out by a YouTube commenter. This marked Sly and The Family's first appearance on Sullivan and aired on December 29th, 1968. Sly Stone opened the performance by saying, "Don't hate the black. Don't hate the white."
With that, the band launched into a medley that included "Everyday People", "Dance to the Music", Sing A Simple Song", "M'Lady", and "Music Lover", with elements of "I Want To Take You Higher" also included. The video shows the last three songs of the segment, with the first two songs—including Sly's intro—uploaded to YouTube back in February.
Read more at liveforlivemusic.com