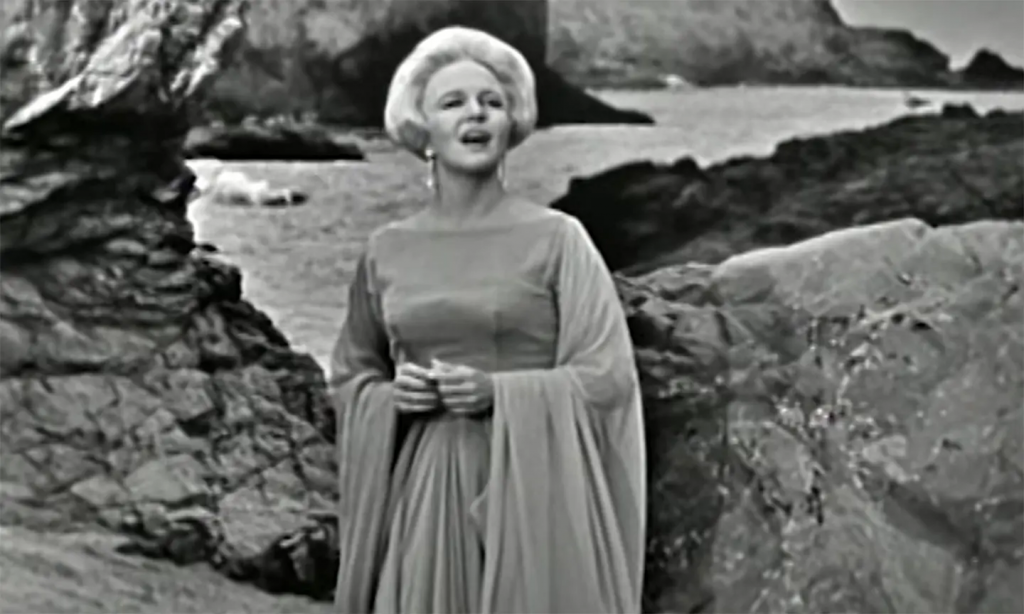 Two rarely-seen clips of Peggy Lee performing on The Ed Sullivan Show are newly available on the long running variety show's official YouTube channel. You can watch them both below.
In the first of the two, Lee is in especially sassy and captivating form as she sings a terrific version of her then-current hit, "Show Me The Way To Get Out Of This World ('Cause That's Where Everything Is)" from an episode first broadcast on October 22, 1950. This footage derives from Ed Sullivan's 'Toast Of The Town', which also featured Lee running through "La Vie En Rose."
In a review of her striking performance, Variety wrote, ""Miss Lee, accompanied on the guitar by her husband Dave Barbour, nicely put over the songs. Camera work and lighting on Miss Lee was top-flight."
In contrast, for her second performance, Lee is pictured by the Pacific Ocean where she performs a regal and reflective version of Bart Howard's "Fly Me To The Moon (In Other Words)" in October 1960.
Read more at udiscovermusic.com