Welcome to the official website of The Ed Sullivan Show. If you are a fan of the show and the timeless artists that appeared on its stage, then you have come to the right place!
We are the home of The Ed Sullivan Show – America's longest running variety show, which aired on CBS from 1948-1971. The Ed Sullivan Show was broadcast primetime on Sunday nights at 8:00 p.m. and introduced America to breakthrough performances by talented artists ultimately provoking a cultural revolution.
Where were you when The Beatles first debuted on The Ed Sullivan Show? Or when Elvis appeared on the Sullivan stage in 1956? Our library not only features these historic moments but also contains over 1,050 iconic hours of television with more than 10,000 timeless performances.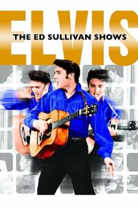 EdSullivan.com is YOUR SOURCE for:
• High quality videos of your favorite acts
• Classic DVD's from a variety of genres
• The biggest names in rock 'n' roll, comedy, Broadway, novelty, opera, dance, sports, classical music and film
• Song and video downloads, including The Jackson 5 singing "I Want You Back" and "ABC," available on iTunes
• A comprehensive history of the show
• Fascinating bios of your favorite performers, including Elvis Presley, The Beatles, Topo Gigio, The Doors, Diana Ross and The Supremes, and The Jackson 5.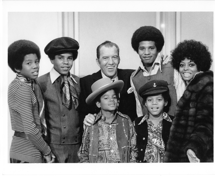 Check out our collection of DVDs including "The Very Best of The Ed Sullivan Show" specials, rock 'n' roll compilations, Holiday specials and many more. AND for the first time ever you can even download your favorite live tracks and video performances on iTunes. They're just a click away!
Ed Sullivan brought fresh entertainment into our living rooms every Sunday night for nearly a quarter of a century, and we want you to re-live that experience through your eyes, ears and fingertips. Explore our entertaining website, research your favorite artists, watch timeless performances and enjoy everything Ed.
We will regularly be updating our blog, adding more artist biographies and releasing new DVDs. So keep up with EdSullivan.com to enjoy classic entertainment and don't forget to follow us on Twitter and Facebook.