The month of April is here, which means we're in for a month full of jokes and laughs. Back in April 1976, author and humorist Larry Wilde created National Humor Month. He created this month with the intent of bringing public awareness of the therapeutic value of humor. Here at The Ed Sullivan Show, we're no strangers to a good laugh. Comedy's biggest stars have performed on the show, and they've left us with some amazing performances that we can't wait to share with you. Today we bring you ten of our highest performing comedy videos from some of comedy's all-time greats.
1. Richard Pryor – The Ghetto
Before Richard Pryor became the comedian we all know, he served in the U.S. Army from 1958-1960. After discharge Pryor was inspired by Bill Crosby to move to New York to pursue comedy full time. Around 1963, he began performing as an opening act for local comedians at small clubs, and in time his jokes got better and his fan base grew substantially. Pryor was known for tackling racial issues, politics, and details of his personal life in his routines. On May 5, 1965 the "young Richard Pryor," as Sullivan often called him, made his debut on The Ed Sullivan Show. Pryor made 15 total appearances, and his final performance was in 1970, by this time his career had exploded. Pryor was arguably American's best known and most successful comedian at the time. Pryor went on to star in several films, two television series and recorded numerous Grammy-winning albums. He also hosted Saturday Night Live and the Academy Awards.
2. Joan Rivers – Last Girl Married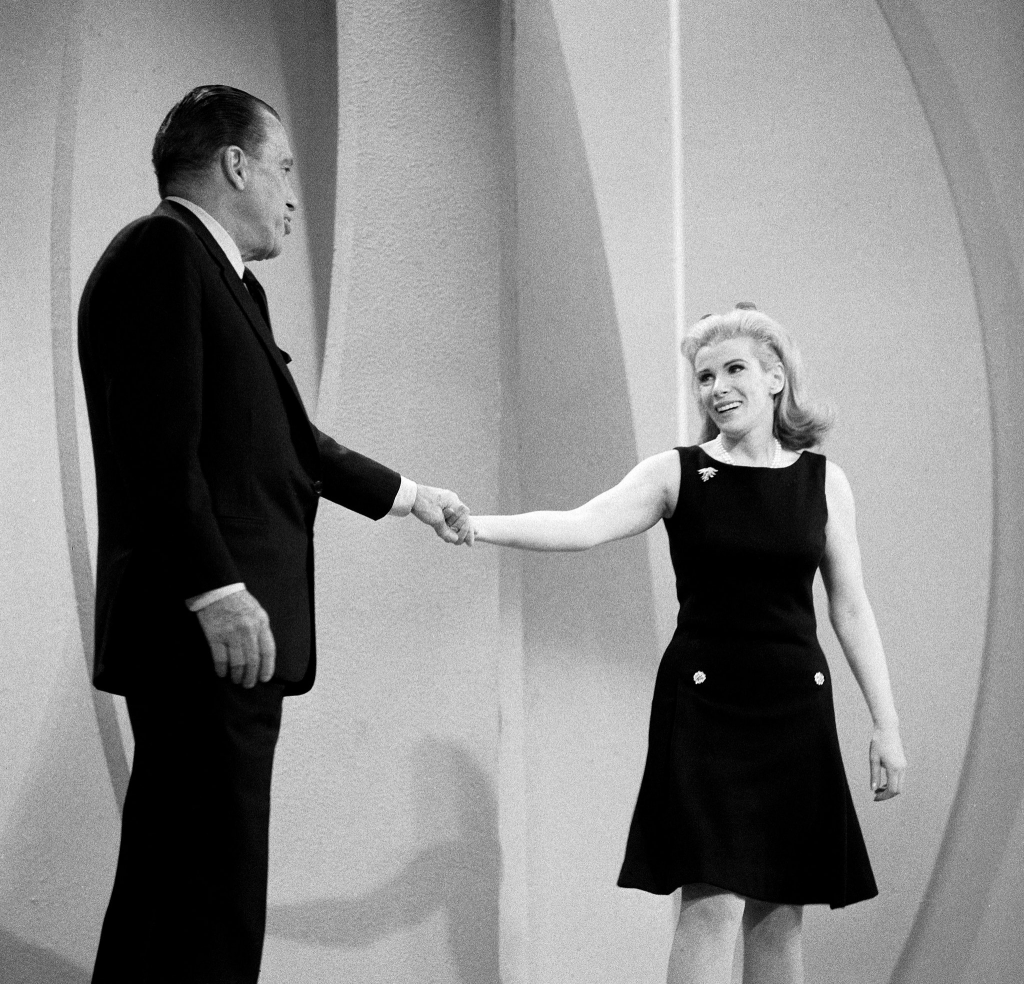 Born and raised in New York, Joan Rivers began her comedy career performing at small clubs alongside George Carlin, Woody Allen and Richard Pryor. During this time she also began writing sketches for Topo Gigio. It was her first paid writing job, and it got her noticed by Ed. In one interview she said, "Topo Gigio paid my car payments for six months. God bless that little lousy mouse." Joan made her first appearance on the show on May 22, 1966. However, she wasn't initially booked. The week prior, Sullivan mistakenly announced Joan Rivers instead of Johnny Rivers would be on next week's show! Her stand-up material centered around her marriage, life in New York, and beautiful dumb women. Joan became a regular guest, appearing several times each year from 1966 until 1971. Joan became a close friend of the Sulllivan family and when Joan's daughter Melissa was born, the Sullivans were named her godparents.
3. Jack Benny – Roasts Ed Sullivan
Jack Benny born Benjamin Kubelsky, was one of the most beloved American entertainers of the 20th Century. Benny and Sullivan had a long history together that dated back to 1932. Coming off a four-week long nightclub run, Benny was invited onto Sullivan's popular CBS radio show. After a hilarious debut, Benny was given his own radio program. A year later Benny appeared in Sullivan's film Mr.Broadway, in which he portrayed himself. Twenty-one years later, Benny made his debut on The Ed Sullivan Show. He made a total of 11 appearances, and on his 10th performance he said, "Whatever success I've enjoyed, I just want you to know, it's due to Ed Sullivan." Ed was a "star creator" going back to his earliest days!
4. George Carlin – Eyes, Hair, Ali, Vietnam, The Weather
Before launching his career in comedy, George Carlin was a radar technician in the U.S. Air Force. Ten years later, on January 29, 1967, Carlin made his first appearance on Sullivan. His early performances were sketches rather than stand-up comedy. Audiences roared at his (stoned) hippie weatherman, "Al Sleet," and "Councilman Carl K. Copout," jokingly, the 27th person to run for president in 1968. At that time it was clear that Carlin had broken away from his squeaky clean image and wanted his opinions heard. The looming election of 1968, and the Vietnam War provided the backdrop for Carlin to showcase his disappointment in the lackluster candidates and the raging war. With politics and radical ideas for the time, Carlin's career skyrocketed and he began performing across the country. In 1975, George Carlin was invited to be the first host of Saturday Night Live.
5. John Byner – Impressions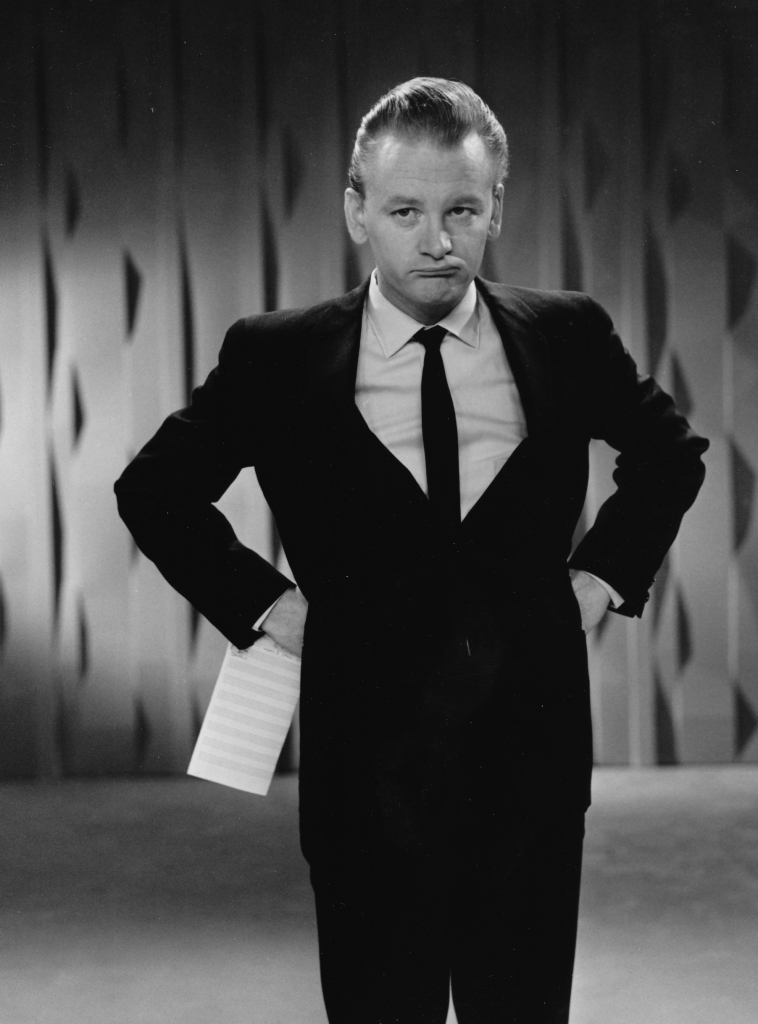 John Byner's stand-up comedy career began in small clubs in New York's Greenwich Village. Byner's path to the Sullivan Show is legendary. Spotted by Sullivan Talent Scout Jack Babb when performing on a Thursday evening, Babb invited Byner to come by the studio to audition before Ed at Sunday's dress rehearsal. During the rehearsal Ed loved John's routine and instantaneously decided, "You're on tonight!" So on Sunday, March 1, 1964, John Byner performed on the show for the first time. Over the years he made 17 appearances often including his famous imitation of Ed – an imitation that good sport Ed always enjoyed! Looking back to 1964, John says, "From appearing before 60 people on a Thursday night by Sunday, I was in front of 42 million…thanks to Ed!"
6. Moms Mabley – Men & Marriage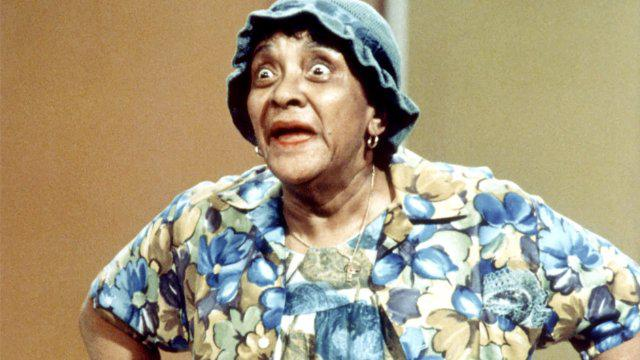 Loretta Mary Aiken was one of sixteen children. She adopted the stage name Jackie Mabley, borrowing the name of an early boyfriend, Jack Mabley. In 1921, she came out as a lesbian becoming one of the first openly gay performers. She quickly became an inspiration and in doing so was given the name "Moms." It wasn't until the late 50s and 60s when Mabley's career really took off and had her first major show at Carnegie Hall in 1962. In the following years, she made many T.V. appearances including The Ed Sullivan Show. Mabley debuted on the Sullivan Show on November 16, 1969, and only performed three times after. Nevertheless, her quirky and hilarious routines and honesty in comedy is what she's remembered for to this day.
7. Johnny Carson – New York Vs. California
Johnny Carson remains one of television's greatest personalities. During his early years in school he would perform magic shows, and charge $25 a show. He later transitioned into stand up and began performing at clubs and making short television appearances. In 1955, he found his way to The Ed Sullivan Show. Johnny was on the show 6 times and in 1962 made the move to New York City when he took over hosting The Tonight Show that lasted three decades. Carson is known to be somewhat of a successor to Sullivan, for having a show with a variety of talent and identifying future stars. Today, Carson's work has inspired many of our contemporary comedians including Jerry Seinfeld, Jay Leno and Jimmy Fallon, and for helping them launch their careers.
8. Victor Borge – Phonetic Punctuation
Børge Rosenbaum, best known as Victor Borge, was one of the world's most decorated talents, but he worked long and hard to reach the pinnacle of success. Borge arrived in the United States from Denmark in 1940, not knowing how to speak English. He soon adapted to his new home and language by learning how to tell jokes. Borge's comedic and musical talents, especially the piano, led him to his first professional job on Bing Crosby's Kraft Music Hall program. It was not long after that Borge made his debut performance on Ed Sullivan's Toast Of The Town in 1949, the same year he became a U.S. citizen. Borge appeared a total of 23 times on the show, and was the 3rd most recurring comedian.
9. Stiller & Meara – Jewish & Catholic Wedding
The real-life husband and wife comedy team of Stiller and Meara appeared on the Sullivan Show 36 times! Anne Meara and Jerry Stiller met in 1953 at a talent agency where Anne was seeking a partner for a variety act. She found exactly that in Stiller and she married him a year later. On April 7th 1963, the comedy team took on the Ed Sullivan Show stage. They were such a hit with the audience they were immediately invited back. When The Ed Sullivan Show ended its run in 1971, Stiller & Meara went on to host a TV program, Take Five with Stiller & Meara that followed Saturday Night Live and appeared on a number of sitcoms, including their own, The Stiller and Meara Show. Many may best remember Jerry Stiller from playing the role of Frank Costanza on Seinfeld and of course, Jerry and Anne as the parents of Ben Stiller!
10. Rodney Dangerfield – Dating, Marriage & Money
Last but not least, we have the infamous, the notorious, the legendary, Rodney Dangerfield. He was known for his smooth stand-up routines, heavy New York accent, one-liners, and famous catchphrase, "I don't get no respect! No respect at all…" On March 5th 1967, he appeared on The Ed Sullivan Show for the first time. Having seen what the show had done for other comics like Richard Pryor, and Joan Rivers, Rodney knew that he was finally getting somewhere. Luckily for viewers, Dangerfield had twenty-five years worth of pent-up comedy when he finally "made it." He appeared on The Ed Sullivan Show 17 times between 1967 and 1971. In 1980, his comedy album No Respect won a Grammy Award. Dangerfield's legacy to entertain still continues partly due to the "respect" shown to him by Ed Sullivan.
Thank you for celebrating Humor Month with us here at The Ed Sullivan Show! We hope you had some laughs along the way, and got to know some of comedy's best a little better. If you want to hear more of your favorite comedians be sure to check us out on Sirius XM's Laugh USA & Comedy Greats. And don't forget to subscribe to our YouTube channel for more videos of some of your favorite artists!